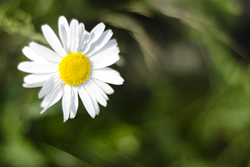 It is more important to click with people than to click the shutter - Alfred Eisenstaedt
(PRWEB) September 30, 2014
With a cost-effective workforce that is highly skilled and vastly experienced, and an advanced approach to advanced depth of field services, the experts at SmartPHOTOeditors have positioned themselves as the go-to providers of all your photo editing needs.
Simply put, DOF brings everything into focus. The process is increasingly important to discerning photo editors, who will not settle for anything less than perfection, whether they're running a stock image site or their own photography studio. Achieving perfect DOF requires a delicate combination of expert knowledge and advanced software – both of which come as standard with the brand new service from SmartPHOTOeditors. Uniquely qualified and highly skilled in digital photography, SmartPHOTOeditors puts a huge workforce at their clients' disposal, ensuring exquisite results that won't break the bank.
A spokesman for SmartPHOTOeditors says, "In a world of high-definition screens and ever-increasing pixel numbers, there's no room for imperfect images on websites. Whether you're a real estate agent looking to market a property or a professional photographer that wants to provide images their clients will love, our brand new DOF service will take your images to a whole new level of perfection."
He adds, "Our skilled photo editors are well versed with imaging preferences and software commonly used across North American, Europe and the Asia-Pacific region – there's no task too niche for our specialist workforce. With reliable delivery times and competitive prices, bringing your pictures into focus is simpler and cheaper than ever."
SmartPHOTOeditors offer deep focus and shallow focus editing services that can emphasize a product, accentuate a portrait or offer a stunning landscape vista. The digital photography specialists that make up the workforce have an innate understand of key DOF elements, from focal length to the correct aperture settings. All clients need to do is tell the team what they want to see in the final image, and set a deadline.
Outsourcing this kind of work has become commonplace with the rise of digital communications, but there are still some who worry about sending their work to the other side of the world for completion. The team at SmartPHOTOeditors deliver better quality than their competitors 98% of the time – an indisputable fact that will set many minds at ease. There are flexible pricing options available to ensure the process is cost-effective, and the service gives clients access to a database of highly skilled workers, with comprehensive skillsets and experience across a range of sectors – to guarantee the perfect image every time.
To find out more about SmartPHOTOeditors' range of outsourced photo editing services, visit the website: http://www.smartphotoeditors.com/