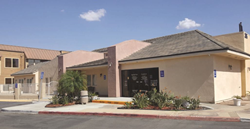 FULLERTON, Calif. (PRWEB) June 11, 2019
Florida-based Physician Partners of America has fulfilled its goal of becoming a truly nationwide company through the acquisition of an outpatient surgery center and pain management complex in Fullerton, Calif., a Los Angeles suburb.
The multispecialty Alliance Surgical Center at 295 E. Imperial Highway, Fullerton CA 92835, is accredited by the Joint Commission. It has two operating rooms, six recovery beds and three pre-operative stations. Its specialties include treatment of all pain conditions including CRPS pain, sympathetic nerve pain and cancer pain. It brings to nine the number of outpatient surgery centers operated by PPOA in three states.
With this acquisition, Physician Partners of America also expands its clinical presence. Regional Pain Treatment Medical Center, an interventional pain management clinic, is housed within the same 8,197 square-foot building, and is open from 8:30 a.m. to 5 p.m. It has seven exam rooms and four offices. It will specialize in treating all pain conditions, and handling Personal Injury and Workers' Compensation cases.
The acquisition was brokered by Steve Body, MA, MFS, MSTA of NAI Capital, Inc., who represented the seller and the buyer. Christopher Angelo, CPA, CFE, owner of Century 21 Commercial also assisted the buyer in this transaction.
PPOA has expanded rapidly since its founding in 2013. It currently has 17 pain clinics throughout Florida and 11 in Dallas-Fort Worth Texas.
"This acquisition is significant for us because it allows us to become a truly national healthcare company, providing world-class patient care from coast to coast," said William Milo, PPOA senior vice president of mergers and acquisitions. "It allows us to offer Southern Californians our brand of interventional pain management and minimally invasive spine procedures as alternatives to opioid painkillers as the national crisis rages on."
Howard Dedes, M.D., a Quincy, Ill. pain management specialist, will join the new PPOA clinic on Aug. 8, 2019.
About Physician Partners of America
Headquartered in Tampa, Fla., Physician Partners of America (PPOA) is a fast-growing national healthcare company that manages a wide range of medical practices. These include interventional pain management, minimally invasive spine and laser procedures, orthopedics, psychology, primary care, personal injury, Workers' Compensation, and AAAHC-accredited ambulatory surgery centers and procedure suites.
PPOA was founded in 2013 on the idea of strengthening the doctor-patient relationship and combating the opioid crisis through interventional modalities. For more information, visit ppoamedical.com.