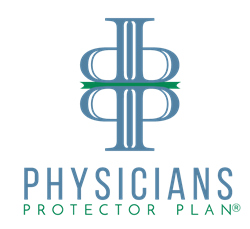 TAMPA, Fla. (PRWEB) January 19, 2021
Physicians Protector Plan, a division of Protector Plans, has partnered with CyberScout, an industry leader in cyber risk protection and incident response services, to provide their physician insureds with award-winning data breach services to help protect their practices and patients from the risks and repercussions of data breach incidents. These data breach services are available as part of cyber liability coverage offered by Aspen American Insurance Company ("AAIC"). The risk to physicians and patients is troubling; the cost of a healthcare data breach averages $400 per compromised patient record, resulting in data breach recovery costs that can easily imperil the financial viability of a physician practice. The threat is equally concerning for patients, who would face the stress and costs associated with potentially becoming victims of identity theft.
"Hospitals, healthcare systems and small and medium size medical and physicians' practices have long been attractive cyber targets because they hold valuable electronic health record data and payment information," said CyberScout Chief Executive Officer Jennifer Leuer. "Physician practices of all sizes maintain large amounts of private personal information including names, addresses, health history, birthdates, social security numbers and other data that must be safely stored and protected as the cyber-attack surface of physician practices has grown."
Effective 2/1/2021, CyberScout will begin providing risk management services for Physicians Protector Plan cyber coverage. The program affords valuable pre-breach education services to help defend against a privacy data breach and provides guidance and support when one occurs. CyberScout was selected due to its expertise at mitigating losses for ransomware and data breaches, forensic investigation expertise and ability to respond to patient health information safety threats and HIPAA regulations.
The Physicians cyber coverage is offered by Aspen American Insurance Company and includes basic limits with higher limit options for physicians available. Aspen maintains a rating of "A" ("Excellent") by A.M. Best Company Inc. Physicians will not only benefit from the quality cyber coverage but comprehensive risk management resources as well.
"We are extremely excited about our partnership with CyberScout. The valuable data breach services they deliver to our insureds, both pre- and post-loss, will greatly enhance the cyber coverages we provide to our physicians and assist them in making sound decisions concerning the management and protection of their patient data," said Brian Tucker, Aspen Insurance Senior Vice President of Medical Professional Liability.
The Physicians Protector Plan® is an exclusive medical malpractice insurance program offering unique and comprehensive insurance solutions for today's physician practices and is committed to securing peace of mind for our policyholders. We offer an innovative suite of insurance products designed to meet your needs no matter your practice model. We've got you covered whether you are an employed physician or independent contractor, a practice owner or even if your practice circumstances are in transition.
About The Physicians Protector Plan®
The Physicians Protector Plan, an insurance program underwritten by Aspen American Insurance Company, provides professional liability insurance solutions for physicians on an admitted basis in Arizona, California, Connecticut, Florida, Georgia, Illinois, Maryland, Michigan, North Carolina, Ohio, Pennsylvania, South Carolina, South Dakota and Texas. Product availability is subject to state approval, and availability may change. Aspen's operating subsidiaries are rated "A" by A.M. Best for financial stability. The Physicians Protector Plan is a division of B&B Protector Plans Inc., which is a wholly-owned subsidiary of Brown & Brown, Inc.
Brown & Brown, Inc. (NYSE: BRO) is a leading insurance brokerage firm, providing risk management solutions to individuals and businesses. With more than 80 years of proven success and thousands of teammates, we offer knowledge you can trust and strive to deliver superior customer service. For more information, please visit bbinsurance.com.
About Aspen Insurance Holdings Limited
Aspen provides reinsurance and insurance coverage to clients in various domestic and global markets through wholly-owned subsidiaries and offices in Australia, Bermuda, Canada, Singapore, Switzerland, the United Kingdom and the United States. For the year ended December 31, 2019, Aspen reported $12.6 billion in total assets, $7.0 billion in gross reserves, $2.7 billion in total shareholders' equity and $3.4 billion in gross written premiums. Aspen's operating subsidiaries have been assigned a rating of "A-" by Standard & Poor's Financial Services LLC and "A" ("Excellent") by A.M. Best Company Inc.. For more information about Aspen, please visit http://www.aspen.co.
AAIC, a subsidiary of Aspen Insurance Holdings Limited, writes property & casualty specialty insurance in the United States on an admitted basis.
About CyberScout:
Since 2003, CyberScout has been a trusted provider of cybersecurity and privacy protection services. Offering a range of support, education, data theft recovery, and breach response solutions, CyberScout services 17.5 million households and more than 700,000 businesses worldwide. CyberScout solutions are offered by an ever-growing number of client partners combining technology expertise with high-touch service to help individuals, government and commercial clients minimize cyber risk and maximize recovery. For more information about CyberScout, please visit http://www.cyberscout.com.