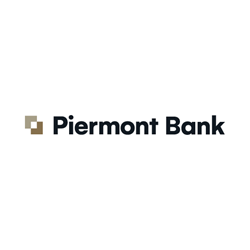 As the go-to bank for fintechs, we want to offer cheaper funding options for fintechs through innovative lending solutions.
NEW YORK (PRWEB) October 20, 2021
Piermont Bank, a digital commercial bank headquartered in New York, today announces the launch of BancFi, a comprehensive, industry-first credit platform for fintechs and their end-users. Since the launch of its Banking-as-a-Service (BaaS) platform in early 2021, the Bank has signed more than 30 fintech companies as clients.
"I am very proud of what we have accomplished in a short period of time," said Wendy Cai-Lee, Founder & CEO at Piermont Bank. "The growth we have experienced since our launch in 2019 validates the digital plus human hybrid banking model we built. We doubled our asset size in the first half of 2021 alone and are now at $347 million in total assets, which is remarkable considering we are only two years old."
"In addition to celebrating our current success, we are making additional investments, which includes committing $20 million of newly raised capital into our technology and resources so we can continue moving at the speed of our fintech clients," said Cai-Lee "Also, to better serve the fintech ecosystem, credit products are a natural next step. We are excited to take our BaaS offering to the next level with our new BancFi credit platform.".
Teaming with API partners such as Treasury Prime, Piermont Bank has designed a startup-forward onboarding and implementation process that enables true speed and scalability. The average time to launch for a fintech client is as little as six to eight weeks.
"Piermont Bank has been an exceptional partner to us. They're 100 percent focused on working with fintechs which means they match our start-up timelines, try to find ways to say, 'yes' instead of 'no,' and constantly work to deliver a better experience for the families we serve," said Aditi Shekar, Founder & CEO of Zeta, a financial institution for couples and families. "From the very start, Piermont has moved quickly - getting us from our first introductory call to production-ready in four weeks! We're excited to continue building a financial institution for families with them."
Piermont Bank's BancFi is a proprietary commercial lending platform for fintechs and their end-users. BancFi provides a comprehensive suite of credit products including working capital, warehouse lines, and a deposit-backed lines of credit for fintechs at different stages of growth. Piermont will customize the credit solution for each fintech to strengthen cash position, valuation, lower credit costs and further enable growth. The platform is currently available by invitation only and will be piloted with a select group of fintechs.
"Currently, equity takes prominence in how start-ups pay for their growth," said Cai-Lee. "If, as a start-up, you can borrow capital at low and effective rates, it is always better for your company's growth than selling shares in your business. As the go-to bank for fintechs, we want to offer cheaper funding options for fintechs through innovative lending solutions.".
"Start-ups usually fall outside most banks' credit parameters due to a lack of positive cash flow and negative earnings," said Rodrigo Suarez, Head of Innovation at Piermont Bank. "It is more synergistic for a bank like Piermont to offer credit solutions because we are part of the fintech ecosystem and have a deep understanding of the space. Since we are already supporting our fintech partners through BaaS for depository services and payments, we have better insights into their business and financial growth. This allows us to take well-measured credit risks that traditional financial institutions would not be able to take."
Innovation banking, through which Piermont offers its BaaS solutions and credit platform, plays an important role in the bank's hyper-growth. Its innovation banking team has added four new members, including partnership managers and engineers, in the last month and continues to hire.
"Lending is the next big focus in our BaaS product roadmap, and credit is what we know best as bankers," said Cai-Lee.
Learn more about the next wave of disruption in fintech lending in our Capital-as-a-Service (CaaS) webinar series on November 3rd, 2021, at 2pm EST. Register here.
About Piermont Bank
Piermont Bank is a tech-enabled digital commercial bank founded in 2019 with a mission of changing the face and pace of banking. Piermont is women-founded, entrepreneur-led, and technology-fortified. It is also the first multiracial Minority Depository Institution (MDI) certified by FDIC in the United States. Piermont Bank provides an unprecedented experience that blends the best of banking and agile Fintechs. At Piermont, we deliver peer banking – we meet you where you are, reflect your business needs, and act with speed. For more information, visit http://www.piermontbank.com.