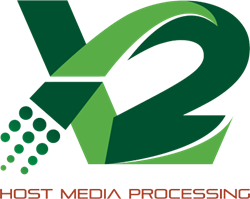 OTTAWA, Ontario (PRWEB) January 28, 2020
Pika Technologies, a leading innovator in global telephony and communication solutions, announces the launch of HMP+X2 SDK. HMP+X2, a network API for our HMP SDK, seamlessly integrates with 3rd party web services, empowering telephony developers to create or build on existing telephony applications.
HMP+X2 equips your developers with our newly released kit that supports both legacy telecom networks and web-based voice applications. This field-proven SDK helps clients at every stage of the cloud transition journey – from adopting a scalable platform to transitioning to the cloud.
Pika Technologies's HMP+X2 SDK supports cloud speech services such as Google cloud AI. It adds a new layer to your voice application capabilities, such as the ability to provide real-time insights into caller sentiments, and continuously improve on customer experience based on data provided by our API.
We are also excited to announce the addition of GoLang/gRPC API to Pika's host media processing (HMP) solution. GoLang/gRPC allows developers to build voice applications using their preferred programming languages.
As part of this launch we are pleased to offer new customers 3 (three) concurrent channels of VoIP licenses for HMP + X2 SDK. Feel free to email us at sales@pikatech.com to receive your free channels.
PIKA Technologies Inc. is an OEM of enabling technology for VARs and developers of communication applications. PIKA leverages expertise, technology and channels to serve the international communications market with highly featured SDKs, hardware connectivity to TDM, VoIP and Mobile networks, open source application development platforms and end-user channel ready solutions.
You can follow our social media accounts to receive updates and news about our porducts.
Twitter
Linkedin
Facebook