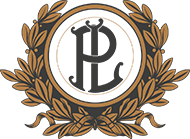 "Whenever we have a service here at Pinelawn, our hearts go out to the families as we understand the grieving process is difficult," stated Justin Locke, President of Pinelawn Memorial Park and Arboretum
FARMINGDALE, N.Y. (PRWEB) May 14, 2021
On Friday, May 14th and Saturday, May 15th, Pinelawn Memorial Park and Arboretum will host a candlelight remembrance vigil, a peaceful evening in honor of loved ones who have passed. Guests can peacefully reflect as loved one's names are read aloud amongst the serene beauty of Pinelawn's Louis Natalie Mall.
Pinelawn's Candlelight Remembrance Vigil will include the gentle sounds of live string music, the glow of string lights, and a slideshow of submitted photos of loved ones, creating a tranquil setting for the families in attendance. Additionally, before the reading of names, there will be a non-denominational sermon from Deacon Thomas Hennessy and Reverend Lamont S. Granby on Friday and Saturday, with the addition of Rabbi Arthur L. Schwartz on Saturday.
The vigils are Pinelawn's most needed and well- attended events. All four sessions are filled, with up to 150 registered guests at each session.
"Whenever we have a service here at Pinelawn, our hearts go out to the families as we understand the grieving process is difficult. This is why we are hopeful that our Candlelight Remembrance Vigils will offer a peaceful evening and provide the ideal setting for families to honor the memory of their loved ones," stated Justin Locke, President of Pinelawn Memorial Park and Arboretum
For more details about the vigil and to see a short video of Pinelawn's vigil from last fall, visit http://www.pinelawn.com/vigil2021.
To ensure more families have the opportunity to honor their loved one's memory, Pinelawn will offer a second candlelight vigil in October of this year as well as a Lantern Lighting Remembrance evening in August of this year. To learn more about Pinelawn Memorial Park and Arboretum events, visit http://www.pinelawn.com/events.
For press attending the event:
The vigils take place 6-7 pm and 8:30-9:45 pm on both nights. The optimal setting for witnessing the candles and lighting is the 8:30 vigil. The sun sets at 8:05 pm.
Pinelawn Memorial Park and Arboretum
2030 Wellwood Avenue, Farmingdale, NY 11735
Upon arrival, enter the park through West Gate 3 and follow signs for the vigil.
Event Day Contact: Kristyn Hovanec, Marketing Manager, (631) 235-4583.
More about Pinelawn Memorial Park and Arboretum: Pinelawn Memorial Park and Arboretum focuses on creating and maintaining a tranquil and serene environment. The property features over 500 acres of land consisting of memorial property within the various gardens and mausoleums, which are accented by flowing fountains, historic monuments, vibrant flowers, and majestic trees. The goal of Pinelawn Memorial Park and Arboretum is to surround everyone who visits the grounds in beauty so that they may be brought peace even in the most trying of times.