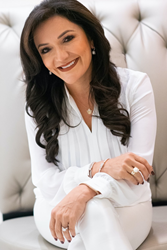 "At Pinnacle Group, diversity and inclusion is not just something we believe in or something we do – it's foundational to who we are."
DALLAS (PRWEB) May 20, 2021
Staffing Industry Analysts (SIA), the global advisor on staffing and workforce solutions, has published its inaugural list of DE&I (Diversity, Equity & Inclusion) Influencers, recognizing 50 individuals from across the workforce solutions ecosystem who stand out in their actions and commitment to advancing diversity, equity and inclusion in their organizations and communities.
The list, which will appear annually, honors professionals, executives and leaders from the US and Canada whose hard work is moving the workforce solutions ecosystem in the right direction and creating needed change. With a growing crescendo around the need for workplaces to be more equitable and inclusive, conversations around diversity, belonging, fair treatment of workers, equal pay, hiring bias, discrimination, racism and more must be given top priority, especially by individuals and organizations on the frontiers of talent. The DE&I Influencers are having those conversations, and in highlighting their impact on the ecosystem, SIA hopes to provide insights and connection to help drive positive change and drive people to engage in these conversations.
"Every day, the news delivers heartbreaking stories of inequalities, prejudices and violence in our society. The inaugural DE&I Influencers list is one step that SIA is taking to increase visibility around belonging, and around avenues for more inclusive work environments," says Subadhra Sriram, Editor and Publisher, Media Products at SIA. "We are proud to draw attention to those professionals who are making strides in relation to diversity, equity and inclusion. These influencers are effecting change on a daily basis while carving a path for the workforce solutions ecosystem to follow."
"I'm delighted to see SIA taking a leadership role in acknowledging and promoting the contributions of so many DE&I influencers, and I'm deeply honored to be included among them. My hope is that this recognition inspires new leaders to join us in this critically important movement," said Nina Vaca, chairman and CEO, Pinnacle Group. "The workforce solutions industry can offer critical support to companies seeking to accelerate change within their own organizations by creating new career pathways for women and under-represented minorities. Ours is a multi-year, multi-generational cause. I continue to be motivated by the enormous progress that has already been made, and excited by the even greater progress yet to come."
The DE&I Influencer website debuts this week, featuring the individual influencers and sharing their roles and involvement. Those named to the list also appear in the May/June 2021 issue of Staffing Industry Review magazine and will be honored during a private upcoming event.
The 2021 DE&I Influencers list is sponsored by the following companies dedicated to forwarding DE&I: Consciously Unbiased (premier sponsor), Glider (premier sponsor), Beeline, Kelly, Primary Talent Partners, Pyramid Consulting, Rangam, TAPFIN, and The Mom Project.
About Pinnacle Group
Pinnacle Group is a Latina-owned and led global workforce solutions provider headquartered in Dallas, Texas. Founded in 1996, Pinnacle Group's core services include talent acquisition and management, managed services (MSP), payrolling/IC compliance, and online talent communities. With an unwavering commitment to client service and a specialty in analytics and emerging technologies, Pinnacle Group provides transformational outcomes to primarily Fortune 500 clients and other large buyers of contingent workforce solutions. Its Progata Talent Platform utilizes machine learning (ML) and proprietary algorithms to help match talent with opportunity and maximize utilization rates. Pinnacle Group is consistently named one of the fastest-growing companies in the US, and was named the fastest-growing women-owned/led company in the country by the Women Presidents' Organization in both 2015 and 2018. For more information, visit http://www.pinnacle1.com.