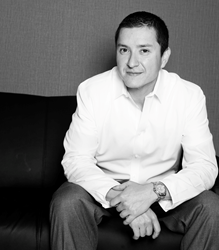 Being recognized among the Staffing 100 is an honor, especially following a year that challenged every aspect of how we work internally and with our customers. Pinnacle today is stronger than ever, and I want to commend our team for their adaptability, resourcefulness, and determination
DALLAS (PRWEB) February 26, 2021
Staffing Industry Analysts (SIA), the global advisor on staffing and workforce solutions, has published its tenth annual list of North American staffing leaders, honoring 100 notable individuals who are elevating the industry and advancing the workforce solutions ecosystem through their accomplishments. The 2021 Staffing 100 North America list is sponsored by Indeed.
An acknowledgment of exceptional leadership, commitment and resilience, this year's Staffing 100 list recognizes a group of professionals who in unprecedented times are unwavering in the support they have shown for their businesses, teams, talent, and clients. The CEOs, entrepreneurs, technologists, operational experts, workforce specialists, innovators and more who comprise the list are doing what it takes to ensure success for the industry through their business practices, processes, philosophies, and people-first mindsets.
"Congratulations to the 2021 Staffing 100 North America honorees. These leaders have displayed tremendous skill and resourcefulness amidst the uncertainty and volatility of the past year, meeting the moment with grace and agility," said Subadhra Sriram, Editor & Publisher, Media Products, SIA. "From the deployment of healthcare workers to needed allyship at a time when diversity matters most to launching new solutions, these leaders are helping the industry to reach greater heights."
"Being recognized among the Staffing 100 is an honor, especially following a year that challenged every aspect of how we work internally and with our customers. Pinnacle today is stronger than ever, and I want to commend our team for their adaptability, resourcefulness, and determination," said Freddy Vaca, President of Pinnacle Group's Talent Solutions division. "As we look forward, we are doubling down on our investments in people and technology as we find new ways to continue providing outstanding service to our customers."
"Freddy is a forward-thinking leader who has dedicated his career to this industry and embodies the exceptional leadership, commitment, and resilience that this year's list honors," said Nina Vaca, Chairman and CEO of Pinnacle Group. "His energy and contributions can be seen both in his corporate leadership and his advocacy in the community. On behalf of the entire Pinnacle family globally, we congratulate Freddy on this prestigious recognition."
About Pinnacle Group
Pinnacle Group is a leading provider of workforce solutions headquartered in Dallas, Texas. Founded in 1996, Pinnacle Group's core services include talent acquisition and management, managed services (MSP), payrolling/IC compliance, and online talent communities. With an unwavering commitment to client service and a specialty in analytics and emerging technologies, Pinnacle Group provides transformational outcomes to primarily Fortune 500 clients and other large buyers of contingent workforce solutions. Its Progata Talent Platform utilizes machine learning (ML) and proprietary algorithms to help match talent with opportunity and maximize utilization rates. Pinnacle Group is consistently named one of the fastest-growing companies in the U.S., and was named the fastest-growing women-owned/led company in the country by the Women Presidents' Organization in both 2015 and 2018. For more information, visit pinnacle1.com.