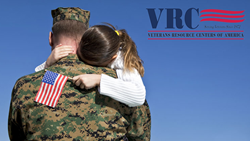 Our veterans have risked everything to provide us with all the blessings we enjoy, and now it's time for our community to return the favor by offering a helping hand to veterans in need
SAN JOSE, Calif. (PRWEB) August 11, 2018
Robert Varich, founder and CEO of Pinnacle One Insurance Services in San Jose, is announcing the launch of an extended charity campaign to provide support to local veterans. The campaign will focus on ensuring that returning veterans have access to assistance with reintegration, as well as providing critical assistance to veterans struggling with poverty, unemployment, and homelessness.
"Our veterans have risked everything to provide us with all the blessings we enjoy, and now it's time for our community to return the favor by offering a helping hand to veterans in need," said Varich.
Efforts to involve the San Jose and San Francisco communities have included a highly successful referral and rewards plan. For anyone who refers a friend, loved one, neighbor, or co-worker into their nearest Pinnacle One Insurance office for a complimentary policy analysis, Varich has pledged to make a $10 donation to support regional veteran services.
For interested readers, further information on how to support the charity effort has been made available on the following page: http://pin1ins.com/rewards/.
About Pinnacle One Insurance
Pinnacle One Insurance's team mission is to provide the best insurance and financial services in the industry. Their number one job is to protect the assets for which their customers have worked so hard, and to help them invest so they may retire in comfort. Pinnacle One's success is measured by customer satisfaction and the added value brought to their lives. To reach the capable and caring agents at Pinnacle One Insurance, visit http://www.pin1ins.com/ or call 408-257-1234.