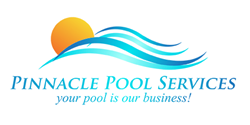 If I have a problem they call back immediately and help me. I can't say enough about how good this company is.
ATLANTA (PRWEB) June 27, 2019
Pinnacle Pools is celebrating 23 years of successful business this year, and is expecting many more to come. Their dedication to their customers, paired with their team of experienced professionals, has placed them a step above other metro Atlanta pool services. They are CPO certified, licensed and insured, and have an owner who's not afraid to get his hands wet.
Greg Stephens, head of the business, talks about his involvement with his team: "I want this company to run as well as it can, which means I can't sit back and be left in the dark. When everyone is working together as a team, everything is streamlined and we do some really exceptional work."
Customers have fallen in love with Pinnacle Pools' services throughout their years of business. Joel Jackson in Suwannee says: "Greg and Pinnacle Pool Service is the epitome of professionalism...The pool technicians that serviced my pool were genuinely friendly, took pride in their work and suggested [the] best practices of pool maintenance between pool cleanings. This company is top notch and I recommend it to everyone."
There are also clients who have made the switch from average pool service programs to a team that can be counted on, and have never looked back. Jim Wilson in Johns Creek expresses: "[I] Have gone through three pool companies. Finally found someone trustworthy, dependable and just down right fantastic! If I have a problem they call back immediately and help me. I can't say enough about how good this company is. I would recommend them to anyone."
Pinnacle Pools has been in business since 1996. The team specializes in thorough, professional evaluation of pool systems as well as upfront pricing for all parts and installation. With a proven track record of excellent service and courteous technicians, Pinnacle Pools is proud to have developed many long term relationships with clients throughout the region.
The company has four locations in the metro Atlanta area: Johns Creek, Alpharetta, Atlanta, and Suwanee. They offer pool inspections, repairs, and maintenance to home pools all over the North Georgia area. They also have competitive coupons for new customers.
To find out more about their various pool services or to schedule an appointment, call (770) 945-6360 or visit https://www.pinnaclepoolservices.com/