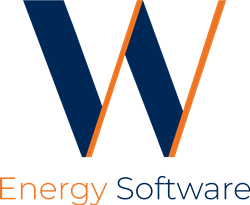 Thank you to the Piñon Midstream team for entrusting your growing operations with W Energy Software's best-in-class midstream ERP, which will deliver tangible business value on day one and meet your evolving operational needs head on
TULSA, Okla. (PRWEB) May 18, 2021
W Energy Software, the new leader in upstream and midstream oil & gas SaaS ERP solutions, announces that Piñon Midstream has selected its Financial Accounting and Plant Processing software modules. Top reasons for selecting W Energy Software include its reputation for category-leading midstream financial and plant accounting solutions, scalability, intuitive user interfaces, and a modern technology stack that positions the service provider for growth.
Piñon Midstream is a recently formed midstream service provider focused on gathering and treating sour gas. Piñon Midstream selected W Energy Software's Financial Accounting solution to manage core workflows, including financial statements, accounts payable, and accounts receivable. Piñon Midstream plans to implement the W Energy Software Plant Processing solution to track natural gas through the asset, manage meters, and rapidly perform complex allocations.
"Thank you to the Piñon Midstream team for entrusting your growing operations with W Energy Software's best-in-class midstream ERP, which will deliver tangible business value on day one and meet your evolving operational needs head on," said Pete Waldroop, W Energy Software's CEO. "Piñon Midstream is a great example of a new generation of energy companies who look to power up business performance while containing costs through digital innovation, and our competition will continue to crumble under the scrutiny of forward-looking companies who see the benefits of continuous innovation and cost-efficiency in W Energy Software's modern SaaS ERP," Waldroop stated.
About W Energy Software
Headquartered in Tulsa, Oklahoma, W Energy Software offers the oil & gas industry's only unified ERP solution built for the cloud that is relied on by more than 130 upstream and midstream companies to accelerate business performance, improve operational efficiency, and drive costs down. W Energy Software combines precision-built software in one extendable cloud-based workspace with an intimate understanding of the oil & gas business to deliver solutions that offer flexibility, affordability, and continuous upgrades. Unlike other ERP software that loosely ties together a mix of legacy solutions and fragmented technologies, W Energy Software designed a unified upstream and midstream ERP platform to seamlessly track oil, gas, and NGL from the wellhead through transportation and marketing, eliminating data silos as well as the burden and costs of maintaining multiple systems. With W Energy Software, oil & gas companies stay lean and agile with the tools they need to adapt to market changes and meet evolving customer needs head on, all while gaining the confidence that their business is running on the latest technology. For more information, please visit https://WEnergySoftware.com.