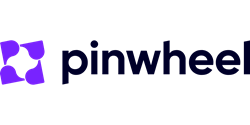 With our latest addition of crypto payment processing, we are able to deposit transactions within 24 hours, in the merchant's choice of more than 120 fiat currencies, including USD
THOUSAND OAKS, Calif. (PRWEB) September 16, 2020
Pinwheel Pay, a Payment Service Provider (PSP), announced that they will now accept Bitcoin payments on their proprietary platform, which seamlessly integrates e-commerce giants such as Shopify, Square, Wix and many more.
Crypto technology makes every transaction private, secure, and direct between the merchant and customer – eliminating intermediaries and dramatically lowering fees. Pinwheel is leveraging the power of crypto by offering Bitcoin (BTC) as a form of payment processing to its merchants in almost every country in the world.
"With our latest addition of crypto payment processing, we are able to deposit transactions within 24 hours, in the merchant's choice of more than 120 fiat currencies, including USD." said Blair Thomas, Co-founder of Pinwheel. "The BTC to fiat exchange rate is locked at the time of the sale, so merchants don't have to worry about market fluctuation. As other cryptocurrencies using blockchain technology become more widely used as payment methods, we will evaluate expanding our supported currencies, beyond BTC".
About Pinwheel
Pinwheel has helped thousands of merchants overcome complex challenges that traditional payment gateways and processors are unable or unwilling to tackle. Pinwheel provides merchants access to an extensive suite of features such as intelligent payment routing to multiple acquirers, multi-currency processing and conversion, 3DS functionality, recurring payments and a proprietary fraud prevention service. They also offer custom payment applications that allow merchants to customize their payment process within e-commerce platforms such as Shopify, Square (Weebly), and Wix, among others.