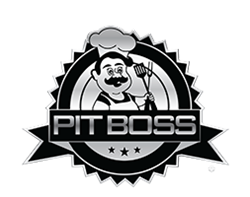 "We cannot wait to put the Pit Boss app in the hands of all Platinum Series users," said Jeff Thiessen, president of Dansons. "This app will most certainly elevate the grilling experience while simultaneously simplifying it."
PHOENIX (PRWEB) June 23, 2020
Pit Boss Grills, one of the fastest-growing grill brands in the industry, announced that they have created an app to accompany their latest grill collection, the Platinum Series. The Pit Boss app launched for current and future Platinum Series grills owners on June 13. It is available for download on iTunes, Android, and the Pit Boss Grills website.
This mobile app stands out from any other grilling mobile app on the market because the Platinum Series grills are unlike any grill on the market. The Platinum Series allows users to select from a combination gas grill and pellet grill with the KC Combo or a vertical smoker and pellet grill combination with the Lockhart. The groundbreaking technology allows users to control these grilling functionalities of the pellet grill all within the Pit Boss app. Price point for the technology and grill design is also far below any competitors, making this series the best value in the market. The Platinum Series is truly the next chapter in BBQ, and there is nothing like these grills on the market today.
Equipped with Bluetooth Technology the app allows Platinum Series grillers to:

Control your Platinum pellet grill from anywhere
Check temperatures and obtain step-by-step guidance for achieving the perfect cook
Have access to a "getting started" guide and how-to videos
Go through a priming and grilling checklist to keep track of each step
Add more than one grill to the app
View and enter Pit Boss Grills giveaways from social media or the website
Shop grill collections and grill accessories
Simplified app and grill set-up and connection process
"We cannot wait to put the Pit Boss app in the hands of all Platinum Series users," said Jeff Thiessen, president of Dansons. "This app will most certainly elevate the grilling experience while simultaneously simplifying it." Thiessen continued, "This is just the beginning for elevated and connected grilling experiences from Pit Boss. We're just getting started. Bigger, hotter, heavier, and now, smarter!"
To learn more about Pit Boss Grills, please visit http://www.pitboss-grills.com. To purchase a Platinum Series grill visit http://www.walmart.com or visit your local Walmart.
About Pit Boss Grills
Pit Boss Grills is a subsidiary of Dansons, a global consumer goods company and home of multiple award-winning brands. The Pit Boss Grills mission is to provide world-class, competitive, innovative products while delivering superior results to all stakeholders, never compromising our integrity and honoring God who has provided these opportunities, to reinvest in those in need. As one of the fastest-growing grill brands in the industry, Pit Boss Grills are renowned for their Bigger. Hotter. Heavier craftsmanship. From premium features, durable long-lasting builds, and leading versatility, Pit Boss Grills proudly offers grill owners the best value per square inch in the market, a best-in-class 5-year warranty, and access to the passionate community of the Pit Boss Nation. For more information about Pit Boss Grills, please visit http://www.pitboss-grills.com.