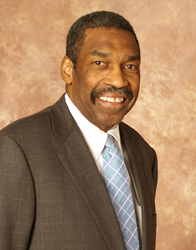 "We are honored to recognize Bill's accomplishments and gifts to the region," Thiel College President Susan Traverso, Ph.D., said. "His passion and vision have led to the formation of transformative and welcoming communities all over the country."
GREENVILLE, Pa. (PRWEB) April 17, 2019
Manchester Bidwell founder and executive chairman Bill Strickland will address Thiel College graduates during the College's 145th Commencement Exercises at the William A. Passavant Memorial Center at 2 p.m. Sunday, May 5.
The College will award Strickland an honorary doctorate during the ceremony.
"It is an honor to be the commencement speaker at the Thiel College's commencement ceremony. I'm hoping that aside from imparting some wisdom, I can recruit some future leaders who can help me continue making the impossible possible," Strickland said.
In 1968, Strickland established Manchester Craftsmen's Guild to fight the socio-economic challenges facing his predominantly African-American neighbors. Today, MCG Youth & Arts provides free arts programming to more than 300 high- and middle-school students. Similar centers have been formed around the country and in Israel, including Hope Center for Arts and Technology in Sharon, Pa. Strickland has been granted a MacArthur Foundation Genius Grant and his strategy for creating economic and academic opportunity has been used as a Harvard Business School case study four times.
"We are honored to recognize Bill's accomplishments and gifts to the region," Thiel College President Susan Traverso, Ph.D., said. "His passion and vision have led to the formation of transformative and welcoming communities all over the country."
University of Pittsburgh Chancellor Emeritus Mark Nordenberg, J.D. '70, H'97 will introduce Strickland. Nordenberg is a trustee emeritus at Thiel College and is on Manchester Bidwell Corporation's Board of Directors.
About 2,000 friends and family of the graduates along with Thiel College faculty and staff are expected to attend the Commencement exercises. Prior to Commencement, a Baccalaureate service will be held at 10 a.m. Sunday, May 5 in the David Johnson Memorial Chapel on campus.