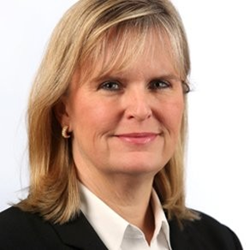 Janice's experience working with both healthcare providers and vendors will serve our clients well.
NASHVILLE, Tenn. (PRWEB) August 27, 2018
Pivot Point Consulting, a Vaco Company is pleased to announce the addition of Janice Wurz as Vice President, Advisory Services to help lead Pivot Point's Advisory Services continued growth and to complement the existing Advisory Services leadership team.
Janice joins the Pivot Point Consulting team with more than 25 years of healthcare IT experience, having worked for organizations like Advocate Health Care, Provena Health and, most recently, Impact Advisors. She also served as president for the HIMSS Greater Illinois Chapter. Her areas of expertise include analytics and data governance, IT strategic planning, and leveraging health IT to improve the patient experience.
"I admire and respect the talent and expertise of Pivot Point's advisory team, and am delighted to be joining it," Janice said. "I look forward to partnering with my colleagues and our clients to develop strategies and solutions addressing contemporary challenges – and planning future opportunities."
"Janice's experience working with both healthcare providers and vendors will serve our clients well," noted Pivot Point Consulting's Managing Partner, Rachel Marano. "She understands the concerns and constraints faced by healthcare organizations and identifies creative solutions to address both immediate needs and bigger picture organizational goals. I am excited to welcome Janice to our team."
About Pivot Point Consulting, a Vaco Company
Pivot Point Consulting is a healthcare IT consulting leader specializing in technology and strategic advisory services, EHR implementation, training, optimization, legacy support and project management. The firm has 300 consultants, 50 internal employees and serves over 75 clients across the nation. Clients range from large multi-hospital networks to academic institutions, pediatric hospitals, local community clinics and FQHCs. The company has earned many industry and workplace quality awards. For more information about Pivot Point Consulting, visit http://www.pivotpointconsulting.com. Follow us on Twitter @pivotpc.