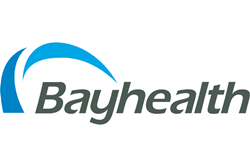 "This solution will free up Bayhealth's team from day-to-day EHR and IT maintenance to focus on more strategic initiatives."
NASHVILLE, Tenn. (PRWEB) July 24, 2019
Healthcare IT consulting leader, Pivot Point Consulting, a Vaco Company, introduced a modern solution for healthcare systems facing challenges around utilizing costly IT consultant labor. Their new On-Demand service gives organizations access to certified IT experts when needed. It provides a flexible resourcing model that adjusts to meet any organization's budget and includes a proven Service Request process to ensure success.
Pivot Point will work with Bayhealth to provide a team of Epic certified professionals, business intelligence developers, interface analysts and 3rd party application experts to support their application environment, reporting team and interface development.
The On-Demand team will perform general application break fix, tier-2 application tasks, BI, interface and reporting development. This will free up Bayhealth's team from day-to-day EHR and IT maintenance allowing them to focus on more strategic initiatives.
About Pivot Point Consulting, a Vaco Company
Pivot Point Consulting enables healthcare organizations to realize the most value from their technology and data through their KLAS ranked advisory, implementation/optimization, managed services and talent solutions.
The company provides strategy and consulting services for providers, payers and life sciences organizations - with 450 employees serving over 125 clients across the United States. Pivot Point Consulting has earned many industry and workplace quality awards including: Top 3 Best in KLAS for HIT Implementation and Support for four years running (2015, 2016, 2017 and 2018), Highest Rated Vendor in KLAS Implementation Services in the Select Category (July 2017), #1 in KLAS for Epic Consulting in the Select Category (2016), #9 in Modern Healthcare's Best Places to Work in 2016.
For more information about Pivot Point Consulting, visit http://www.pivotpointconsulting.com. Follow us on LinkedIn.
About Bayhealth
Bayhealth's mission is to strengthen the health of our community, one life at a time. As central and southern Delaware's largest healthcare system, Bayhealth is comprised of Bayhealth Hospital, Kent Campus and Bayhealth Hospital, Sussex Campus, the freestanding Emergency Department in Smyrna as well as numerous satellite facilities and employed physician practices encompassing a variety of specialties. Bayhealth is a technologically advanced not-for-profit healthcare system with more than 3,700 employees and a medical staff of more than 400 physicians. Bayhealth is an affiliate of Penn Medicine for Heart and Vascular, Cancer and Orthopedics. In Fiscal Year 2018, Bayhealth recorded 96,858 emergency department visits, 18,963 patients admitted to beds, 2,303 births, and provided $62.3 million in un-reimbursed care to patients.
Visit Bayhealth.org for more information.