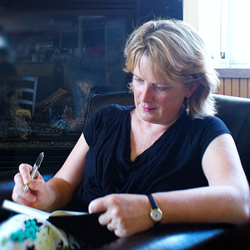 ...when a Luddite like me went looking for a eBook publisher, I wanted the best of the traditional combined with the brightest of the new. Voila -- Pixel Hall Press -- a traditionally edited press but with full digital reach.
(PRWEB) March 12, 2014
Publishing is changing drastically, creating new opportunities for writers, readers and publishers alike. For writers of short stories, the market has never been more open. Rather than being limited to highly selective small literary magazines or printed anthologies, short story eBook singles have the potential to reach a far wider readership than ever. Another major advantage is these stories can remain available for sale for years to come, which increases the possibility of being discovered by new readers. Aine Greaney, the highly respected Irish expat author, recognized these new realities, but she wasn't sure how to go about getting her short stories ePublished.
The one thing Aine knew was that she wasn't about to self-publish her stories. Coming from the mainstream literary world where self-publishing still carries a "vanity" stigma, she was acutely aware that self-publishing could possibly damage her reputation among die-hard traditionalists. What's more, the prospect of dealing with all that is involved in getting her short stories into the eBook market was daunting:

Editing. Aine was used to having professional, high-quality editing for all her published work. If she self-published her short story eBooks, she would need to find and hire a top-notch editor.
Book design & cover art. In addition, she has high standards regarding typography, book design and cover art. If she self-published, she would have to find, supervise and pay the right people for this work.
Marketing & promotion. Aine knows how to promote her own work, but she really wanted to have a publisher who would use its resources, support and and experience to get the word out about her work.
Technological challenges. But the biggest roadblock was all the technology involved in actually creating the eBooks and placing them in the online stores.
"I clearly remember getting our first black-and-white TV set," Aine said. "Even now, living across the sea and 26 years later, I have never owned a Kindle or an iPod, and only recently got my first CD player (I'm an NPR die-hard). But when a Luddite like me went looking for an eBook publisher, I wanted the best of the traditional combined with the brightest of the new. Voila -- Pixel Hall Press -- a traditionally edited press but with full digital reach." Besides, she said, she loved their book covers, as well as knew and respected another short story writer who had signed with them: Nancy Christie.
Pixel Hall Press was delighted to receive Aine's query, and after reading her intriguing, beautifully crafted work, offered her a contract to publish two of her short stories, which will appear later this year as eBooks for all devices, including Kindle, Nook, Apple, etc. Both stories -- "Snow" and "La Belle Femme" -- are charming and poignant character studies about infidelity in a contemporary Ireland.
ABOUT AINE GREANEY
An Irish native, Aine Greaney now lives and writes on Boston's North Shore. Her most recent writing recognitions include a Pushcart nomination and selection as a "notable" in Best American Essays 2013. Aine is the author of two novels, a short story chapbook collection and a book on writing; her fifth book, "What Brought You Here?" (a memoir), is a work-in-progress. In addition, her personal essays and short stories have been published in popular and literary publications such as Salon.com, The Boston Globe Magazine, Forbes, The Daily Muse, Generation Emigration, The Irish Times, Writers Digest and Books by Women. She presents and teaches at various conferences, book clubs, arts organizations and schools. Her website and blog are at AineGreaney.com.
ABOUT PIXEL HALL PRESS
Pixel Hall Press is a relatively new, old-fashioned small publishing house that is quickly becoming known for discovering literary gems and great stories that might have otherwise been overlooked.
In this era of digital technology, Wall Street involvement and merger mania, mainstream publishers seem to have lost sight of the core principles and purpose of publishing. At the other end of the spectrum is an avalanche of self-published books that are notoriously uneven in quality. Small boutique imprints, such as Pixel Hall Press, are reclaiming the heart and soul of publishing by reviving the idea that a publisher's raison d'être is to find and nurture great writers, and to provide readers with beautiful, meaningful, truly enjoyable books.
In addition to publishing its more traditional full-length books in both print and eBook formats, Pixel Hall Press has launched a new imprint: PHP Shorts. PHP Shorts publishes stand-alone short stories and novellas as eBooks.