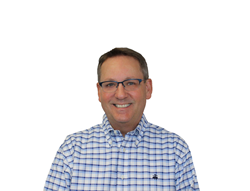 "He brings with him years of experience in the construction reporting industry that will give us a head start" - Kyle Conlan, Co-Founder and Chief Strategy Officer at PlanHub
WEST PALM BEACH, Fla. (PRWEB) September 08, 2020
PlanHub (https://www.planhub.com), a nationwide cloud-based construction bidding software solution, is pleased to announce Stuart Stephenson as the new Vice President of Market Development. In this role, Stuart is responsible for leading the development and expansion of PlanHub's market development strategy.
A well-rounded, seasoned communications professional, Stuart has more than 30 years of experience in a variety of roles within the construction communications industry. He brings in-depth industry knowledge and is skilled in fostering relationships between general contractors and subcontractors. Before joining PlanHub, Stuart Stephenson served as a Regional Call Center Director for The Blue Book Building and Construction Network. There, he led an organization of paraprofessional construction news reporters to collect data on construction project activity across the United States. Prior to his time at the Blue Book Building and Construction Network, Stuart managed the product development, sales, and distribution efforts of information and data as a Senior Product Implementation Manager for Dodge Data & Analytics. His tenure in construction data and communications gives Stuart a great understanding of implementing PlanHub's future goals of creating presence across the United States.
"New market expansion is one of the key components to PlanHub's fast pace growth strategy, and landing Stuart Stephenson as the new VP of Market Development will further accelerate this goal," says Kyle Conlan, Co-Founder and Chief Strategy Officer at PlanHub. "He brings with him years of experience in the construction reporting industry that will give us a head start in the markets where we have a limited presence."
Stuart Stephenson is currently hiring and expanding the market development team today. By identifying and engaging new opportunities with general contractors on the PlanHub network, Stuart and his team will drive the growth of construction projects in new markets across North America. For more information on career opportunities, go to http://www.planhub.com/careers.
PlanHub
PlanHub is a top-rated cloud-based construction plan room and bidding software. Built for tradesmen in mind, PlanHub is designed around the user workflow to help boost productivity, maintain deadlines, increase revenue, and build relationships for both general contractors, suppliers, and subcontractors. Easily post projects or submit bids with anytime-anywhere collaboration for every commercial construction trade. To efficiently tackle your next project and stay connected, go to https://www.planhub.com.