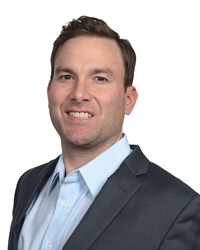 "... We now have the flexibility to have Kyle apply his vast knowledge of the industry and use that insight to help us shape our future product road-map." -Kevin Priddy, CEO at PlanHub
WEST PALM BEACH, Fla. (PRWEB) September 22, 2020
PlanHub (https://www.planhub.com), a groundbreaking construction software for general contractors, subcontractors, and suppliers, is pleased to announce Kyle Conlan as the new Chief Strategy Officer.
As Co-Founder and Vice President, Kyle is a seasoned executive with a sharp sense of strategy, who has led significant business initiatives to scale the company. He has worn countless hats before taking on his new position as Chief Strategy Officer.
In Kyle's former role, he managed general contractor relations while single-handedly developing new construction project markets nationwide. Kyle's responsibilities have been a critical contribution to PlanHub's success. Now that the senior leadership team has expanded, his new position as CSO entails a more cross-functional role in developing and enhancing efficient strategies across all departments. He will lead the senior management team providing valuable insight and a wealth of knowledge for PlanHub's business model with a selective focus on growing strategic partnerships.
"I'm very excited to see Kyle move into this new role. For the better part of the past decade, Kyle has been on the front lines working with general contractors, subcontractors, and suppliers. No one has a better understanding of their business needs than Kyle," says Kevin Priddy, CEO at PlanHub. "Since we have built out much of our leadership team, we now have the flexibility to have Kyle apply his vast knowledge of the industry and use that insight to help us shape our future product road-map."
Kyle Conlan, along with PlanHub's senior leadership team, will bring to fruition PlanHub's core vision: to ultimately be the primary place where all pre-construction begins.
PlanHub
PlanHub is a top-rated cloud-based construction plan room and bidding software. Built for tradesmen in mind, PlanHub is designed around the user workflow to help boost productivity, maintain deadlines, increase revenue, and build relationships for both general contractors, suppliers, and subcontractors. Easily post projects or submit bids with anytime-anywhere collaboration for every commercial construction trade. To efficiently tackle your next project and stay connected, go to https://www.planhub.com.