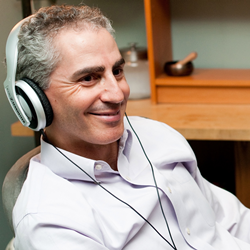 "Many donors welcome the idea of including a favorite nonprofit in their retirement or estate plans if they are shown how easy it is to accomplish, and how it will serve as a key part of their legacy for decades and generations to come."
EMERALD ISLE, N.C. (PRWEB) July 23, 2020
Nonprofits navigating the Covid-19 pandemic now have a simple and affordable path to creating ongoing financial stability for their organizations.
Tony Martignetti, who has helped nonprofits secure more than $100 million in planned gifts during his career, has launched Planned Giving Accelerator, a year-long virtual program offering an easy, accessible, and affordable way for small- and mid-size nonprofits to start successful Planned Giving programs.
Planned Giving helps nonprofits secure substantial charitable gifts made by donors at death, as part of their overall estate and/or retirement planning.
"Far too many nonprofits buy into the myth that Planned Giving is confusing, complex, and requires a team of lawyers," Martignetti said. "I can unequivocally say that myth in no way reflects reality. This can be the simple missing link for thousands of nonprofits across the country."
Case in point: Martignetti worked with a small historical society to help the organization secure eight planned gifts over the course of just one year.
The new program comes at a time when many Americans are taking steps to create or update their wills.
Martignetti decided the time was right to develop an affordable Planned Giving training community to help small- and mid-size nonprofits achieve long-term financial stability. According to the Nonprofit Research Collaborative, the average charitable bequest in America is about $35,000. For a small nonprofit, securing even a handful of planned gifts can be a game changer.
He views Planned Giving Accelerator as a way for small- and mid-size shops to tap the ongoing potential of Planned Giving without having to hire an in-house expert or pay exclusive consulting fees.
"I'm on a mission to help nonprofits access billions of dollars' worth of charitable contributions that donors are eager to contribute to causes and organizations they care deeply about," Martignetti said. "Many donors welcome the idea of including a favorite nonprofit in their retirement or estate plans if they are shown how easy it is to accomplish, and how it will serve as a key part of their legacy for decades and generations to come."
To learn more, visit PlannedGivingAccelerator.com.