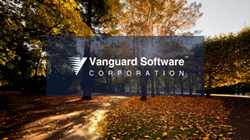 "I'm very excited to align my business with Vanguard Software because of the unique capabilities of the solution. Vanguard's industry-leading analytics, AI-enabled automation, and ease of use align with our mission to drive tremendous benefit to our clients." -John Pepper, Executive at PSG
RALEIGH, N.C. (PRWEB) October 10, 2019
Planning Solutions Group (PSG) first noticed Vanguard Software because of the advanced capabilities and support behind Vanguard Predictive Planning, their cloud Integrated Business Planning platform.
"I'm very excited to align my business with Vanguard Software because of the unique capabilities of the solution. Vanguard's industry-leading analytics, AI-enabled automation, and ease of use align with our mission to drive tremendous benefit to our clients." -John Pepper, Executive at Planning Solutions Group
Vanguard Predictive Planning fits how modern-day businesses operate. A built-in collaboration feed allows users to tag people, SKUs, and other records to create actionable notifications. Vanguard Predictive Planning's capabilities align perfectly with PSG's domain including all aspects of supply chain planning.
About Planning Solutions Group
With over 30 years of industry-based supply chain planning experience, Planning Solutions Group (PSG) focuses on positively impacting the revenue and profitability of our clients. By incorporating new and improved business practices with enabling technologies, PSG drives quick and quantifiable benefits.
PSG provides a full array of services including needs assessment, process analysis, redesign and enhancement, technology solution selection, deployment and optimization, and ongoing support and process enhancement.
About Vanguard Software
Vanguard Software introduced its first product for decision support analysis in 1995. Today, companies across every major industry and more than 60 countries rely on the Vanguard Predictive Planning platform. Vanguard Software is based in Cary, North Carolina.
Vanguard's approach to supply chain planning leverages probabilistic forecasting and auto-rebalancing of inventory, something no other supply chain solution has been able to do successfully. The positive outcomes are seen from the executive level all the way to individual planners, who come away with more time to be proactive and make better-informed decisions.