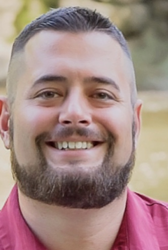 McGregor explains," We now have the best customer experience, the most advanced tools, and the highest quality of technicians available. It's really special to be able to provide all these things to our customers at competitive prices."
PLANO, Texas (PRWEB) February 26, 2020
Plano Overhead Garage Door is the first company with over 5 employees to earn certification for all of its technicians. In order to pass the rigorous exam their technicians studied as a team over the past 4 months. They spent in excess of 30 hours in meetings studying over 400 pages of material in their Service Technician Manual, as well as tackling a wealth of content provided by I.D.E.A.
Certification isn't required in Texas, and less than 5% of garage door companies in Texas employ I.D.E.A. Certified technicians. Driven to achieve the highest standards in the industry, Plano Overhead Garage Door felt that certification for all its technicians was a necessary step. All its service technicians are now certified nationally by the I.D.E.A. which means they've been classroom tested, professionally field trained, Google Verified, background checked, drug tested, and are fully insured full-time employees.
Plano Overhead Garage Doo r continually invests in their people and processes in additional ways. Recently the company invested in Surewinders, a new technology that enables technicians to safely and quickly tighten and unwind torsion springs. This expensive tool will help employees avoid bodily injuries that were not uncommon with older technologies. They have also invested in software that sends a text message with a picture and bio of their technicians when customers schedule an appointment. Customers also have access to recent reviews written about their installer. In addition, a link enables home owners to track the technician in real time on Google Maps when on route.
Since 1977, Plano Overhead Garage Door technicians have provided award-winning service, repairs, and installations in the Dallas area. Among their many accolades they have garnered the Consumers' Choice Award for multiple consecutive years. In addition to superior service the company only installs top product lines from the leading suppliers of both garage doors and garage door openers.
Nick McGregor, the company's CEO, is especially proud of their 17 technicians having succeeded in preparing and passing their certification exams. McGregor explains," We now have the best customer experience, the most advanced tools, and the highest quality of technicians available. It's really special to be able to provide all these things to our customers at competitive prices."
About Plano Overhead Garage Door: Operating since 1977, Plano Overhead Garage Door services the Collin and Dallas County areas of North Texas. They service and inspect garage doors, repair existing and install new garage doors and openers. The company provides free estimates and same day appointments. All technicians are background checked, drug tested, fully insured, company trained, and are held accountable when it comes to taking care of their customers.
For more information, Visit Plano Overhead Garage Door at https://planooverhead.com/.