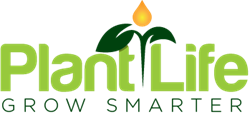 Very high-quality water-soluble nutrient with incredibly responsive service - Anthony Helms, New York Hemp Service
DELRAY BEACH, Fla. (PRWEB) January 20, 2022
Plant Life Company announced a significant product line expansion via our recently developed marketplace, http://www.plantlifeco.com. Since 2011 Plant Life has offered a high-end nutrient for professional cultivators. With its new marketplace, Plant Life delivers an expanded suite of superior products for the sophisticated cultivator, featuring other elite brands from across the industry.
At Plant Life, our mantra has always been a superior product for a fair value with unrivaled responsive customer service. We expect that same level of excellence from the brands with which we support in our new marketplace. The offerings featured at plantlifeco.com are hand-selected, naturally correlating products, curated to complement our core nutrient line and provide cultivators with a one-stop shopping experience for all their material needs.
"After many years of growing cannabis, it truly is a pleasure working with the guys from Plant Life. Very high-quality water-soluble nutrient with incredibly responsive service," said Anthony Helms, Head of Cultivation, New York Hemp Service.
Our preventative, not curative philosophy reflects in our partnerships with best-in-class companies like Fohse, Anden, Red Rock Blocks, Vectorfog, and EPM, alongside the recent expansion of our Exotic Ag, Professional Cannabis, and AgriHusta nutrient lines, an expanded organic fertilizer offering. We believe that incorporating these partner products and services into the innovative cultivator's grow regimen helps create a healthier, more robust plant from planting to harvest.
"We are thrilled to expand the distribution of our industry changing RedRock Rockwool line of grow plugs, slabs, and blocks through a quality partner like Plant Life," commented Aaron Morris, Founder/CEO of RedRock, an RF Agriculture, Inc. company.
"We are incredibly excited to launch our new marketplace. To do so alongside such great partners like Fohse, RedRock, and Cody Nikkel, co-Developer of Exotic Ag Professional Nutrients, is a testament to our core values and refusal to accept mediocrity as an easier solution," added David Ellerstein, co-founder and Managing Partner of Plant Life Company. "Having a trusted industry expert like Cody put his seal of approval to what we have created is evidence to what we've been striving to accomplish for professional growers across the industry," continued Ellerstein.
Additionally, Plant Life aims to expand our educational resources throughout 2022. Formerly known as our Growology 101 series, this year, cultivators can expect weekly blog posts and tutorial videos addressing common issues, innovations, and opportunities facing professional cultivators. These snackable content segments include a more consistent and expanded digital presence across all of our social media channels like LinkedIn, Instagram, and Facebook—all to provide cultivators with additional resources in their ever-evolving desire for cultivation self-improvement.
About Plant Life Company
With over 160 years of combined fertilizer industry experience, Plant Life Company offers the professional grower an unparalleled level of nutrient expertise. The Doggett family name has been synonymous as the leader in fertilizers since the 1920s. These collaborative resources and breadth of practical knowledge allow Plant Life Company to develop an unparalleled line of nutrients targeted to the burgeoning greenhouse market and other B2B enterprises. Plant Life Company is undeniably creating a new benchmark. Learn more at http://www.plantlifeco.com.
About Anden
Anden is designed and built for professional cultivation with components proven to perform in the extreme conditions of a grow room environment. With a complete lineup of grow-optimized dehumidifiers at capacities up to 710 pints per day, humidifiers, and precision controls, Anden has the environmental control solution for any size facility to achieve desired humidity balance and maximum growth potential. From design and delivery to installation, setup, and service, the Anden team is committed to the cultivator and here to help every step of the way.
About EPM
EPM manufactures ecosystem-friendly products for horticulture and agriculture. Today's world dictates that it is important for products to be as safe as possible for humans, animals, and plants, but they must also be cost-effective and truly capable of getting the job done. Using EPM products helps to reduce the risk of injury to humans, animals, plants, and the environment while lowering the costs associated with negative health issues and environmental contamination.
About Fohse
Fohse, the Future of Horticultural Science & Engineering, a leading manufacturer of high-performance LED grow lights, creates lighting fixtures that enable previously unobtainable and unthinkable results. Fohse's sustainable and innovative first-of-their-kind products create a loyal customer base around the world.
About RedRock Blocks
Commercial Grade Stonewool Grow Blocks, Grow Cubes, Grow Slabs, and Grow Plugs! The commercial cultivator's choice for high quality, locally sourced, and manufactured stone wool grow media and propagation substrate fit for any grow operation. RedRock Blocks stone wool blocks, slabs, and plugs offer cultivators, propagators, and commercial growers the opportunity to grow more while using less: less water, less plant nutrients, and less growing space! Give RedRock Block a call today for wholesale pricing on premium-grade stonewool grow media for large-scale cannabis growers!
About Vectorfog
Vectorfog® serves global industries including, but not limited to, pest control, agriculture, healthcare, and restoration. They heavily invest in research and development, which allows them to stay at the forefront of the latest technologies. Offering a wide range of rugged Ultra-Low Volume (ULV) foggers, as well as Thermal foggers, they have a fogger that will meet your every need.