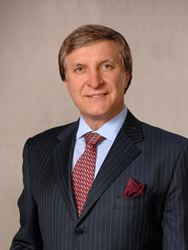 Dallas, TX (PRWEB) September 23, 2015
In a recently published study in Plastic and Reconstructive Surgery, Dallas plastic surgeon Rod J. Rohrich shows that performing laser skin resurfacing at the time of a facelift can be safe and effective if applied using strict criteria published in this landmark safety study on this important topic. This retrospective study examined the long term outcomes of 85 facelift patients who received resurfacing treatment in conjunction with their facelift surgery.
Dr. Rohrich and his colleagues did observe a statistical significance of complications in certain treatment zones, but did not observe any change in complication rates if resurfacing was taken as a completely independent factor.
"This study helps to outline processes that plastic surgeons can use to avoid complications if they choose to perform skin resurfacing together with a facelift," says Dr. Rohrich, the study's lead author. "By being highly selective with which treatments are performed, and which areas are treated, we can help our facelift patients achieve remarkably improved aesthetic outcomes without subjecting them to multiple recovery periods or increased risk of complications."
The study suggests that surgeons should carefully select the best non-smoking surgical candidates before opting to perform resurfacing along with a facelift. The best candidates are those that would benefit most from directed skin resurfacing applications and do not require full face treatment, but instead, targeted treatments. The study also recommends that surgeons use more conservative settings on the laser and to use feathering and softening techniques to help lessen the depth of the laser's penetration when going over undermined areas.
"Facelifts and laser resurfacing in selected patients are both excellent ways to treat premature signs of aging and provide improved long term results when combined in this manner," explains Dr. Rohrich. "Studies such as this help us develop and refine our approach to continually move toward safer and more effective treatments for our patients."
About Dr. Rod J. Rohrich
Dr. Rod J. Rohrich is a Distinguished Teaching Professor and Founding Chairman of the Department of Plastic Surgery at UT Southwestern Medical Center in Dallas, Texas. Dr. Rohrich graduated from Baylor College of Medicine with high honors, and completed his Plastic Surgery training at the University of Michigan Medical Center and fellowships at Massachusetts General Hospital/Harvard (hand/microsurgery) and Oxford University (pediatric plastic surgery). He is Chairman of the Dallas Rhinoplasty Symposium, Founding Chairman of the Dallas Cosmetic Symposium, President and Founding Member of the Alliance in Reconstructive Surgery, and a Founding Partner of the Dallas Plastic Surgery Institute. Dr. Rohrich has also served as President of the American Society of Plastic Surgeons, the largest organization of board certified plastic surgeons in the world. He repeatedly has been selected by his peers as one of America's best doctors, and twice has received one of his profession's highest honors, the Plastic Surgery Educational Foundation Distinguished Service Award, which recognizes his contributions to education in plastic surgery. Dr. Rohrich participates in and has led numerous associations and councils for the advancement of plastic and reconstructive surgery.