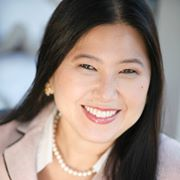 Many women are able to live with their implants for many years, but some become dissatisfied with the way their breasts look and feel and may suffer from various complications.
NEW YORK (PRWEB) May 29, 2020
Chrissy Teigen, model, television personality and author, announced earlier this week that she is having her implants removed, citing that they served her well but that she no longer wants them and that she wants her breasts to reflect her true dress size. Over the last several years, plastic and reconstructive surgeons have received calls from women concerned about the risks of breast implants. The question often asked is "Should I have my implants removed?" Women cite a constellation of symptoms sometimes known as "breast implant illness" and a rare type of cancer associated with breast implants.
"Many women are able to live with their implants for many years," says plastic surgeon and breast specialist Dr. Constance M. Chen, "but some become dissatisfied with the way their breasts look and feel and may suffer from various complications. Implant removal can sometimes address these issues. However, what we're seeing now is concern about serious illnesses and women want to know if they should prophylactically have their implants removed to prevent these conditions."
There is no definitive clinical diagnosis of breast implant illness (BII). It comprises many symptoms, including brain fog, fatigue, and joint pain that can't be tested for or seen on an x-ray or in a physical examination. Women also complain of breast pain, hair loss, rashes, and muscle pain. Many doctors do not believe that BII exists and may downplay women's complaints despite the fact that many of the symptoms are relieved by implant removal. "Implants are foreign bodies," says Dr. Chen, "and the introduction of any foreign material into the body provokes a natural response that can cause a wide range of problems."
Many of the reported symptoms are also common to autoimmune and connective tissue diseases such as rheumatoid arthritis and lupus, which have long been controversially suspected of linkage to breast implants. With research under way, the FDA has issued a black box warning about the risks of breast implants, but they continue to stay on the market. Women suffering symptoms are advised to consult with their doctors about the advisability of having them removed. Those with no symptoms may also want to talk to their doctors even if they have no compelling reason to remove their implants.
Apart from BII, there is a known link between breast implants and anaplastic large cell lymphoma (ALCL). It is very rare, and there is an increased risk associated with Allergan brand implants that have a rough or textured surface. For this reason, all Allergan textured implants were taken off the market by the manufacturer.
Anaplastic large cell lymphoma is a rare type of non-Hodgkin lymphoma that is a cancer of the immune system. It is usually slow-growing and treatable. When ALCL is associated with breast implants, it is not cancer of the breast tissue but is located in the scar tissue, or capsule, that naturally forms around the implant. The most common symptom is swelling of the breast that usually occurs over several years after placement of the implant due to the accumulation of fluid around the implant or a mass on the capsule. This may occur two years or twenty years later but on average, this swelling occurs after the implant has been in place for 8-10 years. "Women with implants who notice swelling, fluid buildup, or any change in the shape of the breast, should see their plastic surgeon," says Dr. Chen. "If Breast Implant Associated Anaplastic Large Cell Lymphoma (BIA-ALCL) is diagnosed through imaging and testing of the fluid around the breast, treatment is the surgical removal of the implant and the entire capsule that surrounds it. In its early stages, complete capsulectomy is usually curative." Further treatment is necessary only if all the cancer could not be removed or if the disease has spread to the lymph nodes or other parts of the body. In these cases, women with advanced BIA-ALCL may need chemotherapy or radiation treatment. There have been 33 deaths due to BIA-ALCL.
Researchers don't know yet why a textured surface increases the risk of cancer but they theorize that the texturing may create particles that cause abrasions that trigger the immune system to respond and then, over time, to malfunction. Another theory is based on the possibility that bacteria on the surface cause infection. "It's possible that there are multiple factors, including the patient's genetic makeup, that contribute to the risk of cancer," says Dr. Chen. "To date, the textured surface is the primary risk factor, although there have been reported cases in smooth shell implants. There appears to be no difference in risk in implants filled with silicone or saline."
Even with the knowledge that the risk is greater than previously known, BIA-ALCL is still rare. Women with breast implants should have routine periodic follow-up exams as determined by their doctors, should examine their breasts monthly, and should seek immediate care for any changes in the breast.
Constance M. Chen, MD, is a board-certified plastic surgeon in New York City with special expertise in the use of innovative natural techniques to optimize medical and cosmetic outcomes for women undergoing breast reconstruction. She operates at Lenox Hill Hospital, and holds appointments as Clinical Assistant Professor of Surgery (Plastic Surgery) at Weill Cornell Medical College and Clinical Assistant Professor of Surgery (Plastic Surgery) at Tulane University School of Medicine. http://www.constancechenmd.com 212-792-6378