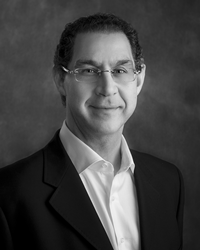 Interested individuals must perform thorough research regarding their desired procedure as well as their prospective plastic surgeon.
NEWPORT BEACH, Calif. (PRWEB) August 05, 2020
A July 10 article on BBC News reports on the global rise of cosmetic procedures despite the ongoing COVID-19 pandemic. The article reports that as plastic surgeons have tightened health and safety measures in their clinics in response to the health crisis, many countries have seen an increase in facial cosmetic treatments. Those interviewed in the article note that this was the perfect time to have plastic surgery done as many people are already working from home, so there's less need to take time off from work to recover. Additionally, patients can hide any post-treatment swelling or bruising with a face mask. Orange County-based plastic surgeon Dr. Michael Jazayeri says that, while many in Southern California may also be interested in enhancing their appearance, interested individuals must perform thorough research regarding their desired procedure as well as their prospective plastic surgeon.
In a major metropolitan area such as Orange County, it can be challenging to determine which plastic surgeon or clinic is best for each individual, Dr. Jazayeri says. The first and most important factor to take into consideration, he stresses, is to ensure that the surgeon is board-certified by the American Board of Plastic Surgery. This not only makes sure that the surgeon is qualified to perform the procedure safely but also helps ensure that the results are up to standard and done properly. Unlike other medical personnel, board-certified plastic surgeons undergo an additional two years of specialized training and a rigorous certification after they have graduated that equips them with detailed knowledge and experience to perform the necessary enhancements.
Dr. Jazayeri says that, while bargain procedure rates might be tempting, the cost of having plastic surgery done by less than fully qualified personnel can be devastating, both physically and financially. While so-called "medical tourism" is an option that has interested many, other countries often have less stringent regulations and those are usually the least expensive places. He notes that many patients who get work done at a cheaper rate at the hands of a questionable provider in the US or elsewhere often end up needing revisions for botched procedures, which end up costing vastly more in the long run than if they had gone to a properly licensed plastic surgeon to begin with.
Readers interested in learning more about Orange County-based board-certified plastic surgeon Dr. Michael Jazayeri and his services may call 800-670-3602 or visit his clinic's website at http://www.drjaz.com/.