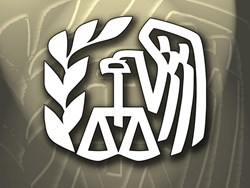 Los Angeles, California (PRWEB) August 28, 2013
In accordance with the article mentioned above (accountingtoday.com/news/Michael-Jackson-Estate-Challenges-IRS-Dispute-Tax-Bill-67797-1.html), Sherri Gastelum, the president of Platinum Tax Defenders, reminds taxpayers of the importance of engaging the services of a professional tax attorney who can challenge the IRS in tax related disputes.
According to the article, "Michael Jackson's estate challenged a tax bill calculated by the U.S. Internal Revenue Service, arguing that it overvalued assets including real estate, a Bentley automobile and the late singer's 'image and likeness'."
The article then mentioned, "The estate filed a petition in response to an IRS "notice of deficiency" issued in May regarding the estate's tax return. All amounts in the document were redacted."
Although most taxpayers do not have the luxury of owning million dollar estates and luxury cars, there is no denying that everyone should be entitled to the same rights and should not be unfairly treated by the IRS when it comes to their taxes.
According to Gastelum, a skilled tax attorney will take note of everything regarding their client and the IRS. Clients of tax attorneys need not worry about overpaying the IRS as their attorneys will do all they can to fight for their rights.
As tax attorneys are trained to communicate with the IRS on their client's behalf, there is no way that the IRS will be able to over evaluate what is owed to them by the taxpayer. In most cases, tax attorneys are able to settle their client's IRS debt for a fraction of what is owed. Additionally, clients who have to worry about interest rates and penalties when it comes to back taxes can greatly benefit from engaging the services of a tax attorney. This is because tax attorneys are able to negotiate and challenge the IRS on matters such as these. For example, the team at Platinum Tax Defenders have a solid track record when it comes to helping their clients remove penalties and interest charges.
Although taxpayers can achieve tax relief and settle back taxes on their own, there is no telling exactly how much they will overpay and how long it will take to wipe the slate clean. Becoming tax debt free is not as easy as it seems and more often than not, engaging the services of a tax attorney who offers tax resolution services will greatly benefit the taxpayer.
Platinum Tax Defenders boasts a slew of highly professional and skilled tax experts. For over 10 years, the firm has successfully defended their clients, fought for their rights and helped them become totally tax debt free.
Struggling taxpayers who need a hand should call Sherri Gastelum and her team at Platinum Tax Defenders for some much needed advise and information on tax resolution services. Platinum Tax Defenders is currently offering a complimentary first-time consultation to those who need help and taxpayers are urged to take advantage of this opportunity. Sherri Gastelum and her team can be reached at 1-877-668-1807 or info(at)tax-resolution(dot)me.