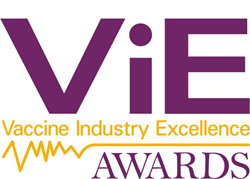 Jason Roth, states, "We are thankful our clinical teams took more responsibility during this time. We all feel proud of our tremendous growth and the work we are doing to help solve the pandemic."
AUSTIN, Texas (PRWEB) March 24, 2021
What a year. What a ride.
World Vaccine Congress is known in our industry to be one of the most thrilling vaccine events involving R&D and Strategic Partnering for the Global Vaccine Industry. The industry has made its nominations and decided Platinum Research Network (PRN) made the finalist list!
PRN is a yearly sponsor of the WVC and dominated by winning every applicable award in their category last year including Best Trial Network (Platinum Research Network) AND Best Clinical Site award (Meridian Clinical Research). They plan plan to bring over 25 members to this year's virtual conference. Their strategic growth prior to the pandemic had them prepared. Below are a few reasons to vote for the network and its' members:
2020 PRN Highlights:
-To date, 32 PRN Investigators have initiated 75 COVID-19 vaccine trials at research sites.
-On average, teams grew by 40-50%.
-As of February, 12k+ adult or older adult patients enrolled in COVID vaccine trials. They expect to enroll thousands more in 2021 including Pediatric populations as well as participants who are pregnant.
 -Due to high enrollment, several PRN sites were audited by the FDA in 2020. At times, multiple concurrent audits were ongoing within the same organization. There were no findings.
-Received recognition from project teams, government officials, and swept awards at the 2020 World Vaccine Congress.
-Received site visits from new government agencies such as Warp Speed while enrolling patients.
Vice President of Platinum Research Network, Jason Roth, states, "We are thankful our clinical teams took more responsibility during this time. We all feel proud of our tremendous growth and the work we are doing to help solve the pandemic." Vote HERE.
Jason Roth, VP Business Development at Platinum Research Network is available for interview via video, phone or any other platform at this time.
*Vaccine Industry Excellence (VIE) awards have been created to honor and generate recognition of the efforts, accomplishments, and positive contributions of companies and individuals in the vaccine industry.