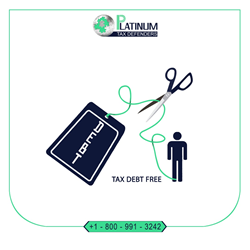 "We have the capabilities and experience to deliver the answers you need to move forward." Sherri Gastelum
LOS ANGELES (PRWEB) June 04, 2019
There are many adverse effects to owing back taxes to the IRS, including being at risk for wage garnishment, tax levies, and bank levies. However, what many taxpayers might not understand is that being delinquent on paying back taxes can also put your passport and therefore international travel plans at risk.
For those who owe more than $52,000 in back taxes, penalties, and interest, the IRS can and will instruct the State Department not to issue you a new passport or renew your current one. Taxpayers may also be at risk of the State Department completely revoking a passport should you default on paying back taxes.
How can the IRS take your passport?
There is a rule that is part of 2015's Fixing America's Surface Transportation (FAST) Act, which the IRS has started to enforce as of January 2018. However, as the IRS provides taxpayers with opportunities to settle their back taxes, they also offer them the chance to pay back their taxes before the IRS denies an application for a new or renewed passport. In general, the IRS will instruct the State Department to hold a request for a new passport, or passport renewal, for 90 days to allow the taxpayer to resolve his or her tax debt before denying the passport application.
As Kevin D. Williamson of National Review states in an article from February 2018 ("The IRS Is Coming For Your Passports"), an individual's tax liability does not need to be criminal for the IRS to instruct the State Department to deny a passport application. An individual will only need to carry a tax debt that is $52,000 or more to be at risk for passport denial.
In a separate article in Forbes from February 2019 ("Want to Travel? IRS Warns U.S. Passports In Jeopardy If You Owe $52k In Taxes"), writer Robert W. Wood writes, "The law requires State to deny a passport application or renewal to those on the IRS list. If a taxpayer currently has a valid passport, the State Department can revoke the passport or limit his or her ability to travel outside the United States."
However, taxpayers should not be surprised when their passport is revoked or denied. Before the IRS instructs the State to take such measures to deny or revoke a citizen's passport, they will receive a Notice CP508C from the IRS. The notice will include what steps the taxpayer needs to take to resolve the debt. It's important to note that the IRS will not send these notices to a taxpayer's tax attorney if they have one. For that reason, it's advisable for individuals who receive such notifications to contact one of Los Angeles tax attorneys immediately for assistance with tax resolution. The IRS provides taxpayers with options to set up a payment plan and makes them aware of their payment options; however, it's in the taxpayer's best interest to seek out professional help when attempting to reach a negotiation with the IRS.
Once the taxpayer has entered into a payment agreement or paid off their debt, the IRS will reverse the taxpayer's delinquent status within 30 days. Then, at the time, the State Department will reinstate the taxpayer's passport privileges.
For individuals who have their passport at risk due to high tax debt, there are options to resolve the tax debt, including:
Paying the tax debt in full
Entering an Installment Agreement with the IRS
Paying the tax debt on time under an approved Offer in Compromise deal
Having a collection action suspended because the taxpayer has required innocent spouse relief
There are other options for relieving tax debt with which a professional tax resolution specialist can assist taxpayers. Working with a tax relief expert can prevent any delays or interruptions for travel plans whether they're for pleasure or business.
About Platinum Tax Defenders
Platinum Tax Defenders, a subsidiary of Cardiff Lexington Corporation, (Cardiff Lexington Corp (CDIX) ) has been helping individuals navigate their tax situations with the IRS since 2011. The top-rated tax firm's tax resolution service s have saved thousands of clients hundreds of thousands of dollars in tax debt. The expert team at Platinum Tax Defenders has experience working with entrepreneurs, individuals, and small businesses alike. Platinum Tax Defenders (http://www.platinumtaxdefenders.com) is a forward-thinking leader in the tax resolution industry. The expert tax relief team works with taxpayers who are struggling with small to large tax debts. Platinum Tax Defenders offers a wide variety of tax resolution, bookkeeping, and tax preparation services for individuals and businesses.
If your tax debt is putting your passport at risk, call Los Angeles's top tax defenders today for a free consultation at 1-800-385-6840 or visit us at http://platinumtaxdefenders.com