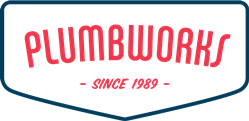 "We'd like to thank the local community for their continued support over the years," - Jerome Sabol, Plumb Works owner
ATLANTA (PRWEB) March 29, 2019
Plumb Works Inc proudly celebrates the company's 30th Anniversary on Monday, April 1st, 2019. Founded in 1989, the company has seen ups and downs in the economy and through local support, been in business now for three decades. Founded originally by Jimmy Sabol on honesty, integrity, and professionalism, the business still holds true to these principles by new owner, brother Jerome Sabol.
"We'd like to thank the local community for their continued support over the years," stated Jerome Sabol, Plumb Works owner. "Our team works daily to provide fast, friendly, and efficient plumbing services to the Atlanta area, and we want to say 'Thank You' for trusting us with your homes."
Along with the 30 Year Celebration, the company is undergoing other changes that deserve recognition as well. A new version of the website is in the works, featuring a new logo and a new mascot – Jimmy The Owl.
The company chose an owl for their new Mascot to promote themselves as the 'wise' choice for plumbing services. "We named him Jimmy after our original owner, my brother," exclaims Sabol. Atlanta residents can expect to see more of Jimmy on the Plumb Works website, on company trucks, and throughout the community.
"Our team is excited for this new branding opportunity and we hope that through it, we can reach a broader audience. Welcome to Plumb Works Inc – 2019 Edition!"
About Plumb Works Inc
As a leading plumbing company in Atlanta, Plumb Works Inc provides 20 specialized plumbing services varying from drain cleaning to smart home plumbing, sewer line repair and everything in between. The company is an active member of several top-level industry associations including PHCC (Plumbing-Heating-Cooling Contractors Association), Quality Service Contractors, and more.
In addition to providing their customers with the best services possible, the company gives back to the community that has happily supported them throughout the past 30 years. The team regularly partners with the Decatur Education Foundation, Amplify, Decatur Cooperative Ministry and other local charities and organizations.
"Community involvement is important to us as a company, and we understand sometimes plumbing issues arise at the most inconvenient times. We always try to make our services affordable," said Sabol. On the website, viewers can find several plumbing coupons and financing options. The company is currently running a special for the month of April offering $30 off a service to celebrate its 30th Anniversary.
For more information on Plumb Works Inc or their plumbing services, visit https://www.plumbworksinc.com/ or call 404-524-1825.