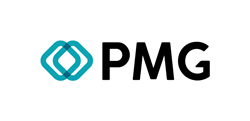 "With the new office in Dallas, PMG have the opportunity to attract some of the brightest minds that the DFW area has to offer."
DALLAS (PRWEB) November 07, 2018
PMG, one of advertising's top independent agencies and ranked by Ad Age as the best place to work at in Texas three years in a row, officially opened the doors to its new Dallas office. Dallas is PMG's third Texas location, joining Austin and the company's headquarters in Fort Worth, and embodies PMG's commitment to its employee-first culture.
The Dallas location positions PMG to better retain existing employees and attract talent who live in the greater Dallas area. It comes on the heels of PMG's corporate brand relaunch earlier this year that resulted in the agency's mantra of "Digital Made for Humans™."
"Our view on this is very simple. An employee-first culture drives client success," said George Popstefanov, founder and CEO of PMG. He added, "We always look for ways to live out our human-centric mantra first, and trust that doing so enables our team to deliver the best service and results to our diverse set of clients. With the new office in Dallas, we will have the opportunity to attract some of the brightest minds that the DFW area has to offer."
Dallas leads what Forbes calls the "surging south," as the magazine ranked it first in job growth (greater than 25% increase) since 2006. In recent years, companies like Toyota, JP Morgan Chase, Liberty Mutual, Boeing, Jamba Juice, Pei Wei, Smoothie King and Jet Suite have either relocated their headquarters or opened major hubs within the Dallas-Plano-Irving region. Those led to jobs, which led to incredible population growth for Dallas and its suburbs. In other words, there's a lot of new talent in DFW.
Adding Dallas points to PMG's growth and success as the nation's leading independent digital marketing agency. In the past year, PMG has grown its staff by 25% and its revenue by 36% with the addition of some of the innovative retail and travel brands. Additionally, PMG is looking to hire 25-30 new roles specifically in Dallas.
Many of the current Dallas-based employees and recruits will now enjoy the cost and time savings of a local commute and instead will work out of a 5,000 square foot office located at the recently remodeled Centrum building in Uptown (3102 Oak Lawn Avenue). Other tenants in the building include Salesforce, Capital Factory, rewardStyle, OSCAR and the University of Texas System.
About PMG
PMG is a digital agency that seeks to inspire people and brands that anything is possible. Driven by shared success, PMG uses strategy, creative, media, and insights to deliver against its mantra of Digital Made for Humans. Founded in Fort Worth, Texas, PMG's work for brands like Apple, Beats by Dre, Sephora, Cirque du Soleil, GAP and OpenTable runs across 50+ countries globally and has received top industry recognition from Cannes Lions to Adweek Media Plan of the Year. PMG's Texas-based client partners include Hotels.com, Motel 6, The Container Store, Cheap Caribbean, and Cook Children's Hospital. PMG also has locations in Fort Worth (HQ), Austin, Los Angeles, New York and London.