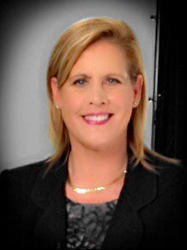 "The attendees will have an opportunity to learn and network with senior executives facing similar challenges implementing effective innovation strategies." – Silvia Prickel, Chair of Leadership Forum 2016, PMI Chicagoland Chapter
Wheeling, IL (PRWEB) April 20, 2016
PMI Chicagoland Chapter is hosting its11th Annual Leadership Forum bringing together executives from various industries, facing similar challenges implementing strategic initiatives. The theme, "Strategy for Innovation: The PM Advantage", will highlight a collaborative approach between large companies and startups in creating and scaling transformative innovation and new business opportunities.
The following distinguished seasoned executives have been selected to participate as Panelists at the 11th Annual Leadership Forum :

Michael Docherty, CEO, Venture2, Inc.
Rob McGillen, Founder and CEO, Practically Digital
Andy Myslicki, Managing Director, Integrated Project Management Company
Antonio Nieto-Rodriguez, Chairman Board of Directors, Project Management Institute; Director of Program Management Office, GlaxoSmithKline Vaccines
Lisa Senter, Vice President Technical Services, Akorn Pharmaceuticals
Patrick Venetucci, CEO, MobileAngelo Group, Former President of Global Operations, Leo Burnett Worldwide
Craig Thielen, Chief Essentialist, Trissential - Alternate Panelist
Sivia Prickel, Chair of Leadership Forum 2016; Managing Director – Information Technology, United Airlines, will be the Moderator.
The Panelists will share their real-life experiences along with the best practices, provide insightful and engaging discussions, and answer questions addressing ways to foster innovation. More information about them can be found at PMI Chicagoland Chapter website.
Michael Docherty and Antonio Nieto-Rodriguez, renowned keynote speakers, will address the audience during sessions prior to the panel discussions, as announced in Previous Press Release.
"We are delighted to have such an accomplished group of seasoned executives participating as panelists and speakers, to share their perspectives and experiences at the upcoming 11th Annual Leadership Forum," said Silvia Prickel, Chair of Leadership Forum 2016. "The attendees will have an opportunity to learn and network with senior executives facing similar challenges implementing effective innovation strategies."
The Forum is a complimentary event and it will be held at the Chevy Chase Country Club, in Wheeling, IL, on May 20, 2016, from 7:45 am to 3:00 pm.
Senior executives in C-Suite, VP or Director roles, interested in attending this event to learn, network & share with fellow attendees, are invited to Request Registration at the PMI Chicagoland Chapter web site, using the Invitation Code: PR216. Breakfast and lunch will be served and seating is limited.
This event is made possible through the support of the following sponsors: Microsoft, Trissential, RMC Learning Solutions, Vitality Chicago and Becker Professional Education. Links to their web sites are available through our Request Registration webpage.
About PMI Chicagoland
With about 4000 members in the Chicago metropolitan area, PMI Chicagoland is one of the largest chapters in the world and one of the most active chapters of the Project Management Institute (PMI) - the world's leading not-for-profit professional membership association for the project, program and portfolio management profession. Founded in 1969, PMI delivers value for more than 2.9 million professionals working in nearly every country in the world through global advocacy, collaboration, education and research.