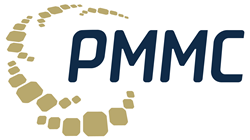 Jeff's big-picture thinking and standout leadership make him the ideal candidate for this new role.
CHARLOTTE, N.C. (PRWEB) September 26, 2018
Jeff Stovall has been selected as the first Chief Operating Officer for PMMC, the Charlotte-based healthcare software company announced today.
PMMC is a leading healthcare revenue cycle software company that improves the financial performance of healthcare providers nationwide. The company has achieved significant growth over the last several years and attributes its continued success on its innovative, analytical approach to technology. The company is currently ranked by Modern Healthcare as the nation's fifth largest revenue cycle management company.
"Jeff's big-picture thinking and standout leadership make him the ideal candidate for this new role," said PMMC President Roger Shaul. "We're excited to utilize Jeff's unique skills to help PMMC continue to grow and scale to serve our customers as the health care industry consolidates."
As Chief Operating Officer, Stovall will oversee the company's operations, IT, and development.
Stovall is currently the City of Charlotte's chief information officer, a role which he has held since 2008. In that role, Stovall is responsible for leading the city's Innovation and Technology Department, where he created IT strategies and implemented operational changes to reduce redundancies.
As a result, the City of Charlotte is recognized as one of the leaders in public sector information management and cybersecurity.
"We've been fortunate to have Jeff's innovative, insightful leadership on Team Charlotte for 10 years," said City Manager Marcus D. Jones. "Keeping Jeff's talents in the Charlotte region means we can continue to benefit from his vision and partnership."
"PMMC's outstanding reputation and dedication to the success of their customers is what drew me to PMMC," said Jeff Stovall. "I'm looking forward to joining PMMC as Chief Operating Officer during this exciting time of growth and innovation."
About PMMC
PMMC provides high value revenue cycle software and services to improve the financial performance of healthcare providers. PMMC's software and expertise focuses on reimbursement accuracy and identifying more revenue opportunities across the revenue cycle. PMMC helps hospitals identify underpayments and denials, increase price transparency, and manage bundled payments. Clients see, on average, a 10 to 1 return on investment with software and services. For more information, visit http://www.pmmconline.com.