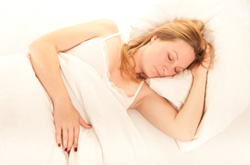 Moody Bird tackles PMS effectively and naturally
OVERLAND PARK, Kan. (PRWEB) February 05, 2020
TopConsumerReviews.com recently gave a best-in-class 5 star rating to Moody Bird, a leading natural supplement for dealing with premenstrual syndrome, or PMS.
Millions of women around the world suffer from the effects of premenstrual syndrome, or PMS. While PMS typically occurs within a week of the onset of a period, some women may even experience it in the middle of their cycle. Symptoms include breast tenderness, bloating, mood swings, pelvic pain and insomnia, all of which can disrupt their ability to work, interact with loved ones, or even cope with life's day-to-day challenges. However, a visit to the doctor in search of relief can often result in expensive prescription medications that may cause side effects that are worse than the PMS. It should come as no surprise that many women look to over-the-counter products, especially ones that are formulated with all-natural ingredients, to gain some control over the symptoms of PMS. These supplements are typically affordable, safe to use in conjunction with other medications like pain relievers, and often come with a strong customer satisfaction guarantee.
"Moody Bird tackles PMS effectively and naturally," explained Brian Dolezal of TopConsumerReviews.com, LLC. "Manufactured by HUM Nutrition, this supplement uses Dong Quai Root and Chaste Berry to help you maintain a healthy hormonal balance. Those ingredients have been used for thousands of years by women around the globe, and customers rave about how effective Moody Bird is when it comes to reducing or completely eliminating their PMS symptoms. We also love the personalized approach to nutrition offered on the website, walking prospective customers through a series of questions to develop a holistic wellness profile that results in recommended product combinations for maximum health. Moody Bird is just $25 for a one-month supply, making it one of the most affordable all-natural options on the market. We're pleased to give Moody Bird our highest recommendation as our first-place winner among PMS Relief products in 2020."
To find out more about Moody Bird and other sellers of PMS Relief products, including reviews and comparison rankings, please visit the PMS Relief products category of TopConsumerReviews.com at https://www.topconsumerreviews.com/pms-relief/.
About Moody Bird
Moody Bird is a product of HUM Nutrition. HUM Nutrition, a leading beauty supplement company, revolutionized an entire industry by successfully merging beauty and wellness. By completing the beauty routine from within, HUM initiated a movement that has inspired over half a million people to lead healthier lifestyles and retailers to create a new category. HUM has reinvented every touch point of the vitamin experience starting with a proprietary online quiz that pairs consumers with curated product recommendations and a personal Registered Dietitian. HUM's innovative range addresses ultra-specific beauty concerns. Every formulation is rooted in clinical research, and ingredients are carefully sourced and triple tested by independent labs for quality and purity.
About TopConsumerReviews.com
TopConsumerReviews.com, LLC is a leading provider of reviews and rankings for thousands of consumer products and services. From PMS Relief to Anti Aging Creams and Stress Relief, TopConsumerReviews.com delivers in-depth product evaluations in order to make purchasing decisions easier.