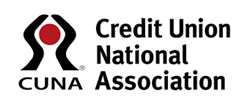 "Since implementing ART, the solution has led to smarter ways of working, improved moral and happier team members"
NEW YORK (PRWEB) September 30, 2020
Nancy Wu, Head of Sales and Support for SkyStem LLC, a leading provider of automated month-end close and account reconciliation software, along with the 121 Financial Credit Union CFO sat down with the Credit Union National Association (CUNA), a national trade association for both state- and federally chartered credit unions located in the United States, as they dive into the benefits of month-end close automation. The podcast pinpoints various ways to identifying an automation solution that fits their credit union's needs, getting employees adopted with new tools and processes, and working through potential challenges like the COVID-19 pandemic.
"Since implementing ART, the solution has led to smarter ways of working, improved moral and happier team members," said Benjamin Munday, CFO of 121 Financial Credit Union. "We value support very highly and SkyStem assured us they would be there for us. They have kept their promise and have really gone above and beyond in customer service.
At the end of every month or quarter, the credit union accounting team tackles the close process and the preparation of the credit union's financial statements for publication. It requires extensive research and reconciliation on the part of the team and completing these tasks manually can be challenging. Many credit unions experience pain points in their process which is where automation tools can help streamline the close process, remove inefficiencies and allow teams to work more effectively together.
To listen to the complete podcast recording and for more information about SkyStem, please click here.
About 121 Financial
Founded in 1935 and headquartered in Jacksonville, Florida, 121 Financial Credit Union (121 FCU) opened shortly after President Franklin D. Roosevelt signed the Federal Credit Union Act into law, making them one of the first credit unions in the United States. 121 FCU invests 100% of their capital back into the local community. The credit union is well known for working with various local small businesses helping them access Paycheck Protection Program funding during troubled times, resulting in thousands of local jobs being preserved.
About SkyStem LLC
Headquartered in the heart of New York City, SkyStem delivers a powerful month-end close solution for organizations seeking to streamline their financial processes. The company's flagship solution, ART, is an enterprise technology that helps CFOs and Controllers shorten the month-end close and the time to issue financials by automating balance sheet reconciliations, managing month-end tasks, performing flux analysis and providing insightful reporting. The web-based solution streamlines and eliminates up to 90% of manual activities while strengthening internal controls and corporate governance.