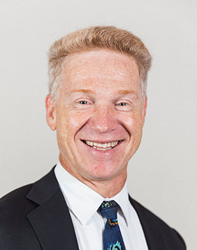 Tony has built an incredible company where innovation, technology, data and decision making all come together where it matters the most – at the point-of-care.
JACKSONVILLE, Fla. (PRWEB) June 19, 2019
Today, Point-of-Care Partners announced Health Information Technology (IT) Strategist, Ken Kleinberg has joined the company as the Practice Lead of Innovative Technologies. In this role, Kleinberg will serve as the lead strategist and editor for paid and subscription research, consult with health system stakeholders and speak at conferences and events.
"Mr. Kleinberg brings an impressive 40+ years of IT strategy experience to our team and our clients, the last 21 years devoted solely to health care. Not only does Ken have a proven background in advising organizations in the implementation of cutting-edge information technology solutions, he's written hundreds of white papers and articles and presented at dozens of conferences on related topics essential to Point-of-Care Partners clients and partners," said Tony Schueth, CEO and Managing Partner of Point-of-Care Partners.
Mr. Kleinberg is passionate and committed to leveraging innovative information technology solutions and services to radically transform and improve care delivery, which is an ideal fit with the mission of Point-of-Care Partners. Areas he has focused on include mobility, interoperability, artificial intelligence, natural language process, predictive analytics, auto-identification technologies, real-time location systems, workflow/process modeling and clinical decision support. He has worked with many of the largest health care organizations and their vendors to evaluate technology need, adoption and ROI as they relate to electronic health records, portals, mobile apps, population health management, care management, health plan systems, converged payer/provider platforms and value-based/accountable care.
Kleinberg first came to Point-of-Care Partners as a consultant brought on to lead the development of and co-author the in-depth report "ePrior Authorization's Real Benefits: Reducing Frictional Costs and Speeding Time to Therapy." His challenge was to analyze, in concert with other Point-of-Care Partners experts, the complex landscape and issues related to ePrior Authorization (ePA) across multiple stakeholders; how ePA can mature in terms of standards and technologies; identify and profile relevant vendors doing work on ePA; and develop actionable advice for multiple stakeholders to help them decide whether to outsource ePA, as well as determine which standard bodies to support, how to address current and expected regulations and to what degree to adopt medical benefit ePA. While the report was just recently released, Kleinberg's expertise and commitment to collaboration made him invaluable and led to this long-term engagement as the Practice Lead, Innovative Technologies.
"Tony has built an incredible company where innovation, technology, data and decision making all come together where it matters the most – at the point-of-care. I'm excited to be working with such an experienced team and its great clients in these key areas of impact," remarked Mr. Kleinberg.
Before his work with Point-of-Care Partners, Kleinberg served as vice president of research at Chilmark Research, managing director at the Advisory Board (now Optum), VP of business development at Health Language (now Wolters Kluwer), vice president and hospital strategist at Allscripts, senior director of global healthcare for Symbol Technologies (now Zebra) and health care vice president and editor-in-chief for Gartner. He is also an HIMSS fellow and held positions on the HIMSS Patient Safety, Enterprise Information Systems and Connected Patient Committees.
About Point-of-Care Partners
Point-of-Care Partners is a health IT management consulting firm with in-depth expertise in ePrescribing, eMedication management, health information exchange, population health management and multi-stakeholder initiatives. To learn more about how Point-of-Care Partners can help your company understand the changing health care landscape and implement effective strategies, contact info(at)pocp(dot)com.
###
Related Links:
POCP Team
POCP Industry Reports
HIT Perspectives Publication