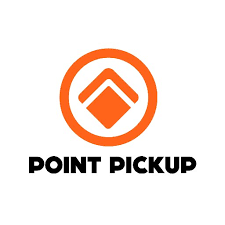 Our drivers are everyday people, from all walks of life, and, thanks to this dedicated network of drivers, we have become the fastest-growing last-mile parcel delivery platform in the market.
GREENWICH, Conn. (PRWEB) June 12, 2019
Point Pickup Technologies, a company offering a single platform that solves same-day delivery challenges for enterprises, today announced its "We Care Tour," which will stop at more than 50 locations throughout the United States. In today's highly competitive same-day delivery market, Point Pickup has differentiated itself by building a sustainable business model focused squarely on driver satisfaction. At each stop, Point Pickup will thank its current drivers while also meeting prospective ones. And, information will be provided to consumers who would like to use Point Pickup's store-to-home grocery delivery service from local area Walmart stores.
"Drivers are what make us successful," said Point Pickup CEO Tom Fiorita. "It's important to keep a dialogue going with our driver community, so we decided to take the conversation to them. And, while we're there, we'll provide them with hands-on training, Q&A's as well as some free gifts and a lot of fun along the way! Drivers tell us that our attention to their needs is what sets us apart."
While the Point Pickup platform makes it easier for drivers to conduct their business through managing all delivery transactions, driver payments and insurance, it also provides drivers reliable work and income by enabling pre-scheduled, repeatable deliveries on a daily/weekly basis, on their preferred schedules and delivery routes. But, it takes more than a platform to keep drivers happy – it also takes an on-going commitment to put drivers first.
The tour will officially launch on June 11th, in 17 regions where Point Pickup has launched its partnership with Walmart's grocery delivery business, including Allentown, PA, Pittsburgh, PA, Morgantown, WV, Bowling Green, KY, Clarksville, TN, Huntsville, AL, Jackson, MS, Shreveport, LA, Lafayette, LA, Mobile, AL, Tallahassee, FL, Hilton Head, SC, Jacksonville, NC, Fayetteville, NC, Richmond, VA, Fredericksburg, VA, and the Washington, DC area.
The gig economy has provided ordinary people from diverse backgrounds an opportunity to earn extra income. At Point Pickup, there is a dedicated driver group called EDPs, or everyday people, who are looking for new or supplemental employment opportunities. They are able to quickly join Point Pickup's growing driver community via the hands-on support provided by the company. "Our drivers are everyday people, from all walks of life," said Fiorita. "And, thanks to this dedicated network of drivers, we have become the fastest-growing last-mile parcel delivery platform in the market."
During the tour, drivers will receive new driving tips and tools, exchange feedback, and qualify to enter a contest with top prizes that include payments toward drivers' car leases or loans. Consumers can learn about same-day Walmart grocery deliveries and receive starter discounts. For more information about the Point Pickup RV driver appreciation tour, visit http://www.pointpickupcares.com.
About Point Pickup
Point Pickup (PPUP) brings smart technology to last-mile delivery with a uniquely precise and scalable solution that is being used by some of the country's largest retailers. The technology platform, along with Point Pickup's diverse driver network, solves the greatest challenges of the growing same-day delivery market. Point Pickup is the only platform offering pre-scheduled deliveries with favorite drivers while accommodating on-demand requests. PPUP's same-day platform saves time and money by eliminating the need for a middle layer, offering sophisticated matching criteria and optimized routing and an API that integrates with e-commerce systems. For more information, visit http://www.pointpickup.com.