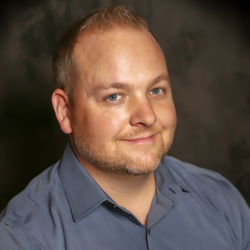 "I'm proud to be an allied supplier member of the FVRMA board and I look forward to sharing our industry and technology expertise and helping the Florida VRMA to deliver a greater level of knowledge and success to the Florida vacation rental community."
PORTLAND, Ore. (PRWEB) September 26, 2018
PointCentral, the leader in enterprise-scale Smart Home Automation solutions for short-term vacation rental property managers, today announced that Shaun McCorry, account executive for PointCentral, has been appointed to the Board of Directors of the Florida Vacation Rental Management Association, headquartered in Kissimmee, Florida.
"As integral contributors to the success of the vacation rental industry, suppliers have a lot to offer groups like the Florida Vacation Rental Management Association," said Shaun McCorry. "I'm proud to be an allied supplier member of the FVRMA board and I look forward to sharing our industry and technology expertise and helping the Florida VRMA to deliver a greater level of knowledge and success to the Florida vacation rental community."
"With our industry-leading position in the vacation rental management industry, plus our extensive experience in other property management markets, PointCentral has a unique leadership perspective to offer industry associations," said Sean Miller, president of PointCentral. "I'm confident the Florida VRMA will find Shaun's contributions invaluable."
About PointCentral
PointCentral, a subsidiary of Alarm.com (Nasdaq: ALRM), provides short and long-term property managers with an enterprise-class solution that monitors and controls Smart Home technology across all properties in their inventory over a best-in-class secure and reliable network – increasing property awareness, reducing operational costs and improving resident satisfaction. PointCentral's solutions allow property managers to realize operational efficiencies, while 86% of millennial renters and 65% of baby boomer renters are willing to pay more for a property with Smart Home Automation. For more information, please visit http://www.PointCentral.com.