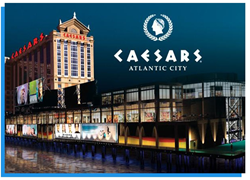 HIITS is such an engaging way to train that users dig in and get that repeat practice so critical to building skills
Columbia, MD (PRWEB) June 22, 2015
"You know, people here are just like everywhere else," says Jennifer Lerner, the key suspect in a case of stolen files, to the investigator across the table. "Sometimes they're good, and sometimes they do bad things."
In SIMmersion's award-winning Hands-On Interview and Interrogation Training System (HIITS), Jennifer's words apply perfectly to her own conduct. She is a realistic virtual character who behaves differently in every conversation and possesses several possible personalities, some innocent, and some guilty. Attendees at the 29th Annual Police Security Expo in Atlantic City, NJ will have the chance to try out their investigative skills with Jennifer first-hand and, if she is guilty, build enough rapport to draw out a confession.
*The Simulation
HIITS was developed by SIMmersion, LLC, a virtual reality training company founded in 2002 by President Dale Olsen, PhD.
"The simulation is a fusion of my life before and after founding of SIMmersion," remembers Olsen. As a decorated affiliate member of the American Polygraph Association and, at the Johns Hopkins University Applied Physics Lab, the Director of Law Enforcement Program Development, Olsen had substantial professional experience in finding signs of deception and training others to do the same.
"I developed the PeopleSim technology we use at SIMmersion in a system for the FBI Academy," says Olsen. "HIITS leverages that technology and expertise in a package that plays like a game."
HIITS includes a comprehensive self-paced training manual about conducting investigative interviews, including video examples illustrating indicators of deception. Users are able to put their knowledge into practice in fully interactive simulated conversations with the suspect Jennifer Lerner, controllable by voice or mouse. Jennifer has different personalities that vary from play to play and an emotional model powered by the PeopleSim conversation engine that makes her more or less trusting depending on what users choose to say over time. The only way to draw out an admissible confession is to build rapport and find out what may have motivated Jennifer to steal sensitive documents from her employer.
"I've done training sessions with HIITS where officers were up most of the night trying to get her to confess," says Olsen. "Police chiefs tell me they've never seen their department so enthusiastic about a simulation."
HIITS has been used by police departments, private companies, and federal agencies, including the US Secret Service, the Drug Enforcement Agency and the Office of the Inspector General. The system was a finalist in the International Serious Games Showcase and Challenge.
*The Expo
In the Sim City section of the Police Security Expo, SIMmersion's HIITS will be waiting for attendees to put their skills into practice. After every play, users receive constructive feedback on their performance from a virtual coach and a detailed score out of 100 possible points on their ability to build rapport and learn what they need to from Jennifer. The highest-scoring attendees will receive prizes, including a two-night stay at the Golden Nugget Atlantic City and a VIP getaway from Caesars Entertainment.
"We're excited to see some friendly competition and let people experience this simulation firsthand," says Olsen. "HIITS is such an engaging way to train that users tend to really dig in and get that repeat practice that's so critical to building lasting skills. A professional development opportunity that personnel actually want to engage with again and again is a win-win for departments that use it."
For more information about HIITS, visit http://www.interrogation-training.com. For details about the 29th Annual Police Security Expo on 6/22 and 6/23, please visit police-security.com.
About SIMmersion
SIMmersion's mission is to train communication skills faster and more effectively by combining the world's most realistic simulated experiences with highly interactive training content and extensive user feedback. For more information, contact SIMmersion online or at 443-283-2555.