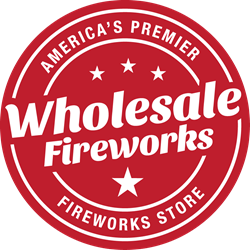 At Wholesale Fireworks, we take fireworks safety very seriously.
Andover, KS (PRWEB) June 06, 2014
Wholesale Fireworks will host a firework safety class and fireworks show at the Andover Police & Fire Festival on Saturday, June 7, 2014. The Safety class will start promptly at 6:30 PM with a firework show to follow at 8:00 PM. The safety class and show are both open to the public as part of the event.
"At Wholesale Fireworks, we take fireworks safety very seriously. We want to make sure folks know what precautionary measures to take and how to properly handle fireworks so everyone has a great and safe July 4th," Jacob Marietta, owner Wholesale Fireworks.
Location: Andover City Hall 1609 E. Central Ave Andover, KS 67002
Safety and fire prevention tips:
-Be Patient. By lighting numerous fireworks at once increases the likelihood of confusion if a problem, injury, or fire occurs.
-Use a long-tipped lighter. This provides extra safety if a firework should go-off prematurely; longer lighters may also prevent burned fingers, a common problem with typical cigarette lighters.
-Keep the audience in one area. By keeping everyone situated in one designated viewing area, allows the host to keep the audience safe from nearby fireworks and the possibility of fire.
-A bucket of water, a garden hose, and bucket of sand, or traditional fire extinguisher should be nearby in case of fire. Extinguish spent fireworks in bucket filled with water.
-Clean up afterwards. Unexploded fireworks, even small ones, can cause fire or serious injury if found by children or animals.
-Set off the fireworks on hard level surface clear from any brush or debris.
For more safety tips and information please visit: Consumer Product Safety Commission Fireworks Information page.
Wholesale Fireworks is a family owned business with family being a top priority. With this in mind, Wholesale Fireworks is a proud partner with the Folds of Honor Foundation providing financial aid for children of fallen military men and women to complete their educations. Wholesale Fireworks proudly carry a "Folds of Honor Firework" to be sold over the Fourth of July holiday in all locations.
About Wholesale Fireworks:
Wholesale Fireworks operate out of Andover, Kansas with retail and roadside firework outlets in Kansas, Missouri, Oklahoma, Texas and Nebraska and is America's premier wholesale firework store. Wholesale Fireworks offers customers The VIP Club completely free with no obligation to purchase. No login or passwords required simply sign up for Wholesale Fireworks VIP Coupons and offers.
Website: wholesalefireworks.biz
Media Contact
Butler Burdine
(504) 710-4001