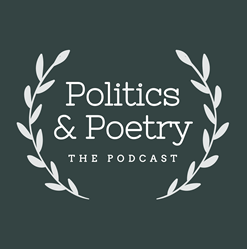 "We are used to thinking of President Carter as the leader of our nation but, perhaps not as a poet. In his book, Always a Reckoning, we are introduced to President Jimmy Carter as a poet, storyteller, and artist in his own right." Lisa Campbell, Co-host, Politics & Poetry
ATLANTA (PRWEB) May 27, 2021
Producers, Lisa Campbell, Ron Campbell, Lexi Hunter and Haley Lunski are thrilled to announce the launch of the third episode of Politics & Poetry featuring the enduring politics and meaningful poetry of President Jimmy Carter.
During this episode, join three generations of political activists and poetry lovers as they read a curated collection of poems from the book, Always a Reckoning, written by President Jimmy Carter. In addition to poetry selections, the hosts join in thoughtful discussion about the ways that this world-renowned leader uses his unique voice, rhyme, rhythm, and personal stories and human moments to capture our interest and inspire benevolence, activism and change.
Co-host, Lisa Campbell shares words from another famous poet, Miller Williams to kick off the episode, "Some might not see these lines, in their plainness, as poetry, but poetry is the art of making the memorable out of the ordinary." She continues, "These plain-spoken, intimate words may be surprising for some, because we are used to thinking of President Carter as the leader of our nation, naval officer, global human rights activist, and Nobel Peace Prize winner but, perhaps not as a poet. But in his book, Always a Reckoning, we are introduced to President Carter as a poet, storyteller, and artist in his own right."
During the podcast, co-host, Ron Campbell sets up the flow by describing the timeless connections, the nexus between President Carter's lifetime of political service and his poetry in four key areas:

Importance of honesty and integrity in politics
Urgency of protecting our environment
Critical need to end racial discrimination
Rallying call to action for full equality of women
Lexi Hunter, third co-host, also reads several poetry selections and reminds us of the many lifelong contributions resulting from President Carter and First Lady Rosalynn Carter's political and humanitarian efforts, "President Carter has been recognized the world over for his progressive economic and social policies in which he emphasized ecology, efficiency in government, and the removal of racial and gender barriers. This past year, President Carter was honored by the Georgia General Assembly for his leadership at home and worldwide as a reflective, compassionate and humble leader."
Lifelong fans of President Jimmy Carter's humanitarian work, political service and artistic spirit, Politics & Poetry hosts highlight our former President's written words and provide a glimpse into the heart and soul of a leader who shares his love for the people, places and politics that connect us all.
About Politics & Poetry:
Politics & Poetry is a new podcast about the intersection of written political words and civic engagement. Join three generations of political activists for a spirited discussion about the influence, importance and interaction between poets, politicians and people. Listen and join the conversation: https://www.politicsandpoetry.org