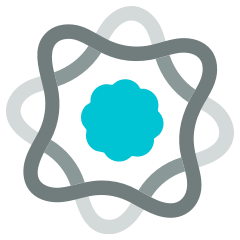 "There's a built-in synergy between Polyient's area of focus - blockchain startups - and the technical innovations Fork the Product explores. By joining forces, we can complement our mutual efforts to facilitate the growth of blockchain, cryptocurrencies, NFTs and other forms of pioneering tech."
PHOENIX, Ariz. (PRWEB) November 20, 2019
Where is blockchain headed in 2020? Will non-fungible tokens (NFTs) gain wider traction? Are decentralized finance (DeFi) apps going to be the next big thing in cryptocurrencies?
Questions like these are the fuel driving Fork the Product, a tech-focused podcast that premiers its second season November 20, 2019.
First launched in November, 2018, Fork the Product is the brainchild of co-hosts Zach Cohen and Nick Casares. The first season won over listeners by giving them a chance to hear directly from some of today's top founders and developers who work on the frontlines of technology, design and user experience.
Season 2 continues this tradition, but with special focus on NFTs and DeFi apps. Upcoming guests include Leighton Cusack, founder and CEO of PoolTogether, a "no-loss cryptocurrency lottery"; John Crain, co-founder and CEO of SuperRare, a digital art marketplace; and Alan Carr and Bryce Bladon, of Dapper Labs, a blockchain-based gaming platform that hosts their mega-popular CryptoKitties game.
"Blockchain is grabbing a lot of headlines, but unfortunately some of the most fascinating projects are getting overlooked, " says Casares. "Fork the Product allows us to have in-depth, one-on-one conversations with founders who are deploying tech in ways that really improve UX and UI."
Cohen agrees. "We are still in the early days of crypto and still have a lot to learn from one another," he says. "In the spirit of the open-source community behind blockchain, we've made Fork the Product, a forum where founders can go beyond simply sharing their code. Instead, they discuss the lessons they've learned that have helped make their products and startups successful."
Brad Robertson, CEO of Polyient Labs, is not only a regular FTP listener, but his early-stage, blockchain incubator is sponsoring the podcast's second season.
"Working with Fork the Product makes complete sense for us," he explains. "There's a built-in synergy between Polyient's area of focus - blockchain startups - and the technical innovations Fork the Product explores. By joining forces, we can complement our mutual efforts to facilitate the growth of blockchain, cryptocurrencies, NFTs and other forms of pioneering tech."
About Fork the Product
Fork the Product is a podcast focused on exploring the intersection where blockchain, product and UX meet by meeting with some of today's leading founders, developers and builders. Learn more here.
About Polyient Labs
Polyient Labs is an early-stage business incubator helping entrepreneurs fast-track blockchain innovation by providing capital infusion, insight, guidance, direction and talent to power blockchain-based solutions. Read more about Polyient.