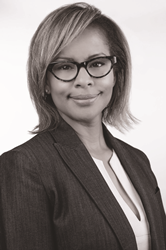 "Most news-oriented apps focus on aggregating information. Citefull uses proprietary technology to score information so readers can determine a story's accuracy in real time."
PHOENIX (PRWEB) January 29, 2020
While "fake news" is not new, the speed at which misinformation can now travel inspired Kyle Grone to launch Citefull, a new, online resource giving consumers a tool to quickly determine if a news story is legitimate.
"Sixty-four percent of newsreaders say fabricated stories create confusion," says Grone. "With Citefull, readers have a resource to help them sift through the noise surrounding breaking news - in real time."
Citefull advisor and media-industry veteran Bob Bierman predicts Citefull will "fill a void that exists in today's media ecosystem."
"It's important that we in the news industry work to regain consumer trust," says Bierman. "Citefull helps by bringing together data science, automation and an intuitive user experience, all of which helps both consumers and members of the media to mitigate misinformation."
Citefull's innovative approach to fighting misinformation is already capturing mainstream attention. Grone and his co-founder, Crystal Houston, are among an exclusive group of founders who have been asked to introduce their company this March at SXSW Pitch, part of the world-famous South by Southwest® Conference.
"Nearly 80 percent of today's readers feel a need to fact-check stories," says Houston. "Most news-oriented apps focus on aggregating information. Citefull uses proprietary technology to score information so readers can determine a story's accuracy in real time."
One key differentiator Citefull offers users is an interactive news feed enabling them to submit stories they want verified. Once a story is submitted, Citefull's algorithm quickly cross-references a variety of objective data, weighing various factors to determine an article's validity.
For Brad Robertson, CEO of Polyient Labs, an early-stage investor in the startup, Citefull couldn't have come at a better time. "Misinformation has become weaponized, and Citefull is helping neutralize the damage being done by bad actors," Robertson says. "Years ago, I interned for Ronald Reagan. His favorite saying was 'trust but verify'. Now, Citefull is deploying technology to help newsreaders do just that."
About Citefull
Citefull, The Verified News Source, provides news readers with a trusted and independent resource they can deploy to quickly confirm - or debunk - news stories as they happen. Learn more.
About Polyient Labs
Polyient Labs is an early-stage business incubator helping blockchain-adjacent startups grow by providing them with capital infusion, insight, guidance and talent. Polyient has been featured in Forbes, Hacker Noon, American Banker, VentureBeat and other publications.