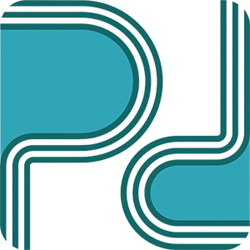 With the advancement of Ponddy's online technology and trained instructors, AP® Chinese is now accessible by any student
SAN JOSE, Calif. (PRWEB) July 19, 2018
Addressing the need for advanced foreign language education, Ponddy Education, Inc., a thought-leader in personalized language learning, today announced that the College Board approved Ponddy Education to provide online Advanced Placement (AP®) courses.
By selecting Ponddy as the provider of AP® Chinese through their College Board account, any high school can now offer an AP® Chinese course for their students. Ponddy's Chinese Language and Culture Course for AP® is a full-year program that covers the equivalent of a second-year (and/or fourth-semester) college Chinese course. Using an approved syllabus, Ponddy's AP® online course is taught by certified teachers with a maximum of three students per class.
"Since its introduction in 2007, AP® Chinese Language and Culture has become one of the highest demand AP® language exams in the country, however not all high schools are able to offer the course," said Dr. Dali Tan, Professor of Chinese and College Board Endorsed AP® Chinese consultant. "With the advancement of Ponddy's online technology and trained instructors, AP® Chinese is now accessible by any student."
Targeting the needs of emerging Chinese learners, the AP® course enables students to learn Chinese even if their school doesn't provide a course. The online course allows students graduating from immersion middle school programs, heritage or high proficiency learners and students who have scheduling conflicts to continue studying the language. After the course, students will be ready to take the AP® Chinese exam.
"We look forward to partnering with Ponddy to make offering AP® Chinese a reality for many students who may not be attending a high school that offers Chinese, but still want a course that provides the possibility to learn Chinese at a high-level," said Dr. Michele Anciaux Aoki, Director of Confucius Institute of the State of Washington Education Center in Seattle. "CIWA's vision is to expand Chinese language capacity across the state of Washington and promote meaningful opportunities for students to learn Chinese any time and any place."
Ponddy Smart Textbooks are built on an Artificial Intelligence engine that assists in the creation of learning elements and interactive learning modules. By combining these interactive modules, customized curricula are easily created to optimize individual learning. Combining Ponddy Tutors with Ponddy Smart Textbooks' customized AP® curriculum increases both learning effectiveness and retention for optimal results.
"By offering an online AP® course, we will improve the opportunities for students to learn Chinese in and out of the classroom," said Franz Chen, Founder & CEO of Ponddy Education. "By offering an online course that incorporates our AI technology Smart Textbooks, we're ensuring that emerging Chinese learners have access to a high-level course that meets AP® requirements."
The approval from the College Board follows a successful Series A funding round for Ponddy Education. The company recently secured $6 million and will continue to provide AI-powered technology and apply it to language education products, services and school programs. Ponddy plans to expand its solutions to provide resources to students wanting to learn Chinese and other languages.
To learn more about Ponddy Education and its AP® course visit http://ponddy.ai.
About Ponddy Education, Inc.
Ponddy Education, Inc. is an innovator of artificial intelligence-based language learning products and services. They are focused on creating the most effective life-long learning solutions individually personalized for various age groups and professions across the globe. To learn more about Ponddy Education visit, http://ponddy.ai.