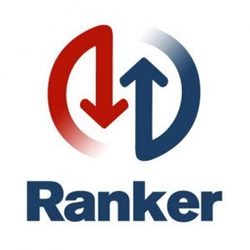 In fact, when you walk the halls of Ranker HQ, desks are decorated with Funko Pops so much that you can tell by the characters who sits where and what they might work on.
LOS ANGELES (PRWEB) December 08, 2020
Ranker, known as the world's leading publisher for fan-powered rankings on just about everything with over one billion votes, has announced its rankings of the top Funko Pop! Vinyl characters of all-time in several iconic and pop-culture categories. Just in time for the holidays, thousands of Funko Pop! Vinyl fans worldwide cast their votes for their popular, however niche, perspectives on the toy line.
Funko's Pop! figures cater to essentially every pop-culture audience and fan base imaginable. Whether your Pop! preference is old-school German expressionism, independent art house projects, 1970s classic sci-fi, obscure cult classics, Oscar-winning fare, or Golden Age horror, Ranker harnesses the wisdom of the crowd and the opinions of millions of super fans to be far more relevant and predictive than the opinion of one super-fan or reviewer.
"It's fun to dive into the fascinating world of a niche toy phenomenon like Funko Pop!," said Mike Filliben, COO of Ranker. "In fact, when you walk the halls of Ranker headquarters, desks are decorated with Funko Pops so much that you can tell by the characters who sits where and what they might work on - there are stark differences in what the Graveyard Shift, Anime Underground, or Total Nerd crew displays on their desks."
Here's what Ranker voters had to say: Note: These are the rankings at the time of this release and are subject to change with continued voting.
Creepy characters from horror franchises like the bloody-nosed Eleven or the Demogorgon from Netflix's Stranger Things, the blood-spattered doll from Annabelle or Child's Play, or a headless Ned Stark from HBO Max's Game of Thrones are still sort of cute, but in a gory way.

These serious shredders might seem innocent and cute, but their musical history proves otherwise. Here's a list of chart-topping metal kings and queens to heavy hitting guitar slayers that will sing to all your metal band passions.
The list of all the best current Star Wars Funko Pop! Collectibles have something for everyone - from the dark side to the light side and everything in between. Characters like Lando Calrissian or Rey Skywalker, to even more obscure characters like Varmik or Maz Kanata, this list has your favorite characters from episodes such as The Force Awakens, Star Wars Rebels, Rogue One and more.
This list of the best Marvel Funko Pop! figures features a wide range of characters that the toy company has released over the past few years. Everything from The Avengers to The X-Men and Spider-Man to cult characters and numerous versions of Stan Lee himself.
Funko Pop! features some of film's leading roles, including some of the more obscure supporting characters, who nonetheless delivered memorable performances. Here's a look at some of the most respectable, impressive collectibles for discerning movie aficionados.
Rare Funko Pop! decorations bestow upon an air of individuality onto your workspace even in the midst of a cold and lonely pandemic-stricken world.
This is just a sample size of the data-driven recommendations based on voting from over 35 million unique visitors per month on Ranker. From the weird and hilarious, to the incredibly niche, Ranker keeps a finger on the pulse of the masses, further proving Ranker's continued dedication to exciting original content, curated by the public.
To find out more on all things Funko Pop! on Ranker, please click here.
About Ranker
Ranker, attracting more than 35 million monthly unique visitors worldwide, is the leader in fan-powered rankings on just about everything. Whatever the topic - TV, movies, video games, sports, brands, food, lifestyle - Ranker puts the vote into the hands of millions rather than a few critics to answer the questions we are most passionate about. Over 1 billion votes now power Ranker Insights, a treasure trove of psychographic correlation data that delivers personalized consumer recommendations ("if you like X, you'll also like Y, Z"), and also audience insights to marketers, studios, and platforms seeking a deeper understanding of consumer tastes and preferences. Launched in 2020 and powered by Ranker Insights, Watchworthy is the only statistically relevant, crowd-sourced TV recommendation app available to consumers. Ranker is listed on 2020's Inc 5000 and Inc. 5000: California Series, Deloitte's 2019 Technology Fast 500 featuring the fastest growing companies in North America and Built In LA's Top 50 Mid-Sized Companies To Work For in 2020. Headquartered in Los Angeles with over 100 employees, Ranker also has an office in NYC.