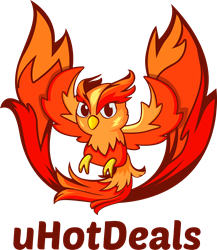 LEWES, Dela. (PRWEB) August 30, 2018
The popular deal website uHotDeals just launched a new feature that has everyone talking. The community feature that you can now access through a link on the homepage brings together deals and consumers of deals in an innovative way that is not been done before. Now the number one platform to discover the latest and hottest deals on the market has even more deals available thanks to users of the platform sharing their deals with other users.
Whenever someone comes across an amazing deal, they can post about it to help other people take advantage of it. The brilliance of this idea is that it is quite often users that spend their time scouring the Internet for deals that find the best ones, and since they are already using the platform to find deals, they will have no problem using the platform to post deals.
This is especially true because it gives everyone within that community access to a wide variety of products from a large number of retailers combined with information that buyers and deal-seekers need to know like whether the product is high quality, what sort of policies the retailer has when it comes to returns or warranties, how long shipping usually takes and how good the customer service is.
The best part about this is that incorporates community voting and feedback on the deals themselves as well as the places that offer the deals. That means that you can find out very quickly where the best deals are and visit the curated front page that has the hottest deals listed and updated constantly so that you never miss out on an amazing deal.
This is an innovative and very effective way for users of the platform and anyone who visits to get the best deals on the Internet quickly.
About uHotDeals
Launched in 2015, uHotDeals is the number one platform to find the hottest deals currently available. The site is staffed by experts who know deals and make it their business to keep up with the latest. Those experts guarantee that they only list products at the very lowest prices, which means that you never have to go looking for a better deal – you already know where the best deals are found.