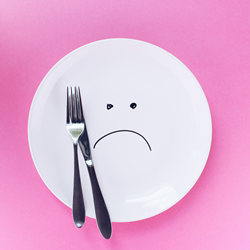 For all of these reasons and more, we are excited to give Noom our highest rating in 2020 as our first choice among Popular Diets.
OVERLAND PARK, Kan. (PRWEB) March 06, 2020
TopConsumerReviews.com recently gave its highest rating to Noom, a popular diet and weight loss program that focuses on psychology to help people make healthy choices that last.
While there's no time quite like the New Year for a renewed interest in shedding some unwanted pounds, "how to lose weight" is a popular search term year-round. Even though it's tempting to jump on the bandwagon with the latest fad diet promising to drop 10 pounds by next week, the most effective weight loss plans usually focus on slow and steady changes that dieters can maintain over long periods of time. Although there will always be "get thin quick!" schemes out there, a number of Popular Diets available today absolutely deliver when it comes to healthy weight loss. As always, it is recommended that people consult with their primary care physician before undertaking any new, significant changes to their eating and exercise habits, to avoid injury or any complications with medications or other factors.
"If you've seen Noom advertised on TV or social media and wondered if it could help you to lose weight once and for all, the answer is a resounding 'yes!'," enthused Brian Dolezal of TopConsumerReviews.com, LLC. "Advertised as 'the last weight loss program you'll ever need', Noom takes a strictly app-based approach to helping you tackle the obstacles that may have prevented you from being successful with losing weight in the past. You'll be given daily tasks that invite you to address the psychology behind your habits - like emotional eating, avoiding exercise, or self-sabotage - so that you can first become aware of them and then work step-by-step to address them in healthy ways. This is one of the only Popular Diets on the market today that includes mentoring with two real-life coaches, giving you personalized insights and feedback on your unique journey to health. Plus, unlike restrictive weight loss plans that cut out all of your favorite foods, Noom doesn't consider any food as 'off-limits'. Instead, you'll focus on flexible eating, and everything in moderation. Thousands of people have successfully used Noom to lose weight, and it can work for you too. For all of these reasons and more, we are excited to give Noom our highest rating in 2020 as our first choice among Popular Diets."
To find out more about Noom and other Popular Diets, including reviews and comparison rankings, please visit the Popular Diets category of TopConsumerReviews.com at https://www.topconsumerreviews.com/populardiets/.
About Noom
Noom, Inc., a leader in mobile health coaching, combines the power of technology with the empathy of real human coaches to deliver successful behavior change at scale. With the largest number of health coaches nationwide, Noom's direct-to-consumer weight loss and fitness mobile behavior change programs have reached more than 47 million users across the globe. Noom offers curricula across the acuity spectrum and now features programs for pre-hypertension, hypertension and diabetes management in addition to its flagship weight loss and diabetes prevention programs. Noom has offices in New York City, Seoul and Tokyo.
About TopConsumerReviews.com
TopConsumerReviews.com, LLC is a leading provider of reviews and rankings for thousands of consumer products and services. From Popular Diets to Personal Trainers and Online Fitness Programs, TopConsumerReviews.com delivers in-depth product evaluations in order to make purchasing decisions easier.