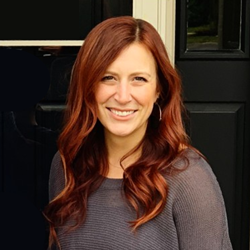 TROY, Mich. (PRWEB) December 27, 2022
Populus Group, a diverse- and veteran-owned contingent workforce solutions provider, announces the promotion of Lori Blakey to the role of Vice President of Delivery on the executive leadership team.
"The staffing world is evolving faster than it ever has and we at Populus Group are incredibly fortunate to have Lori at the helm of our Payroll Delivery and Customer Success teams. Lori is a strong and passionate leader who makes decisions with only the best interests of her teams and our customers in mind. She will play a key role in the success of Populus Group as everyone is reshaping what the future of work will look like." Says Populus Group VP of Workforce Solutions, Ed Herrera.
Over the past 14 years, Lori spent time on the MSP delivery team, led the internal HR department, and spent the last six years leading PG's payroll services delivery team. By aligning their customer success and payroll delivery teams under the same leadership, PG can more proactively stay on top of the complexities in remaining compliant, and the new and unique problems their customers are looking to solve. Blakey will partner with the new VP of Sales, Mario Lambert, to help achieve the growth their external and internal partners are both striving for at Populus Group.
"Lori brings incredible operational expertise and accountability to PG's business and is a huge asset to our Leadership Team in helping us chart our path forward into an ever-changing business and industry landscape" shares Tom Mehl, VP of Operations at Populus Group. "We are extremely lucky to have her join our team."