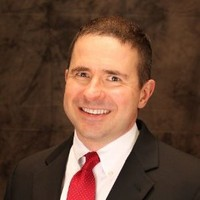 This is our third strategic move in bringing on leaders with Microsoft cloud expertise, and we have more on the horizon..."-Mike Mete, Founder and Senior Partner at PSM
CHICAGO (PRWEB) November 14, 2019
Porcaro Stolarek Mete Partners, LLC (PSM) announced today the hiring of Andrew Taylor for the position of Practice Director of its Solutions Integration team. Previously, Mr. Taylor served as a Professional Services Manager at CDW, managing multiple Microsoft national specialty teams, and more recently as Practice Director within SoftwareONE's Technology Services division focused on Office 365, Azure, and VMware solutions. Andrew brings with him over 20 years of Microsoft technology and consulting services leadership experience.
In his new role, Andrew will lead PSM's cloud practice and work hand-in-hand with the engineers in delivering solutions to PSM clients. With this change, combined with an existing Microsoft Services Practice Manager and an Alliance Manager, PSM ensures continued growth related to its Microsoft relationship. This addition will also further advance other strategic business partnerships that complement the organization's areas of expertise.
"Our investments are paying off and adding a tremendous amount of value to our clients. This is our third strategic move in bringing on leaders with Microsoft cloud expertise, and we have more on the horizon. We are extremely excited to be adding Andrew to our team." said Mike Mete, a Founder and Senior Partner at PSM.
Andrew commented, "Dan Porcaro, Dave Stolarek, and Mike Mete each have a phenomenal history of success in the Chicago technology community, dating back multiple decades. Since the formation of PSM Partners in 2014, they have created a great company culture and have recruited top talent to work in every area of the business. I am thrilled to become a part of the PSM Partners story."
About Porcaro Stolarek Mete Partners LLC ("PSM")
PSM, headquartered in Chicago, Illinois, is a leading provider of comprehensive technology and talent consulting services. The firm employs approximately 70 people and services over 300 clients. The company focuses largely on helping Chicago small and medium companies grow by leveraging information technology solutions and cloud strategies and in assisting with the identification, evaluation and recruiting of top industry talent.