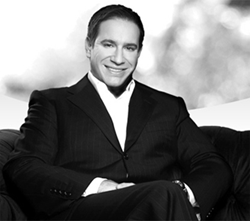 Los Angeles, CA (PRWEB) July 19, 2016
Los Angeles veneers dentist, Dr. Kevin Sands, announces that he is now offering a limited time promotion on veneers for use in Hollywood makeovers. For details regarding the promotion, contact Dr. Sands' office. Porcelain veneers are a permanent cosmetic dental treatment used to conceal virtually all types of flaws affecting teeth. As one of the most popular cosmetic procedures, veneers are commonly used in Hollywood makeovers, which are personalized combinations of treatments used to completely rejuvenate smiles.
Veneers are essentially front casings bonded to the visible sides of teeth. Flaws that veneers can cover include chips, cracks, misshapen teeth and heavy discoloration, including decay inside of teeth. Tinted and shaped to give a natural appearance, veneers can be used individually or in sets to cover single teeth or an entire smile, respectively. The porcelain used to make veneers is resistant to stains, making the smile easier to maintain over time. Because a single veneer can cover multiple issues at the same time permanently, this treatment is ideal for many patients seeking a new look. Results of this procedure can be seen in porcelain veneers before and after photos at the website of Dr. Sands.
Hollywood makeovers are a total solution to flaws that can affect the appearance of the teeth and gums. While veneers are one treatment used during these makeovers, many other procedures may be included based on the needs of the individual. For example, patients may benefit from teeth whitening, crowns, Invisalign, or gum reshaping surgery. Every patient begins the makeover process with a consultation, which includes an exam and a discussion of goals. The time and price of a makeover varies with the treatments ordered. For example, the price of veneers can depend on the size and number of veneers required among other factors.
Los Angeles veneers dentist Dr. Kevin Sands offers a full range of general and cosmetic dental services at his office in Beverly Hills. A graduate of the University Of Southern California School Of Dentistry, Dr. Sands is a reputable member of several organizations in his field. The work of Dr. Sands, including his Hollywood makeovers, has been covered by several media outlets and is sought after by many high-profile patients.